How to Keep Your Business Organized with Commercial Storage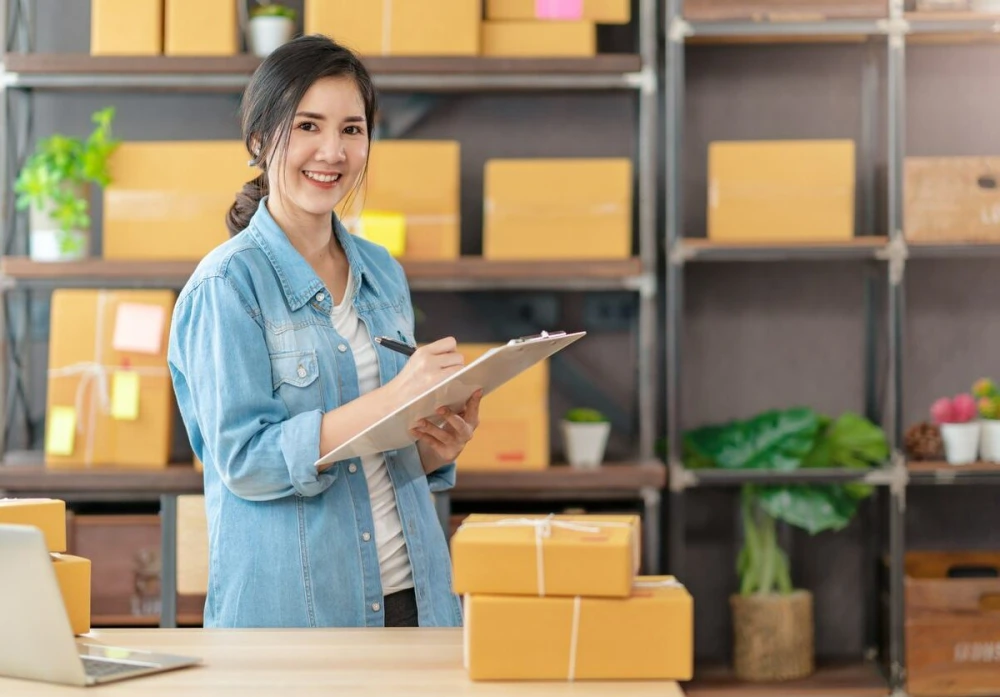 Owning your own business can be very fulfilling, but it comes with its fair share of challenges. You have to hire and manage employees, reach new customers, and keep old customers coming back for more. With so much to think about and so many problems to juggle, it can be tough to keep your business organized.
Whether you operate out of a storefront, an office, or your spare bedroom, you're sure to have lots of inventory and other materials to manage, and perhaps not many places to put it all. If you often find yourself moving things around your business to carve out some extra space, commercial storage could be the perfect solution. This handy guide from Storage of America will explore the benefits of commercial storage and how you can use it to help with inventory, supplies, equipment, and building your legacy.
Keep Your Extra Inventory Protected
If you're in the retail space, protecting your inventory is of utmost importance. After all, if your inventory gets damaged or stolen, you'll have nothing to sell! At the same time, having all of your inventory on-site can easily make your space feel cramped. If you have a storefront, too much inventory will make for an uncomfortable working environment. If you're running an ecommerce business, space is at even more of a premium: good luck getting a good night's sleep when your bed is covered in stuff you're getting ready to ship out. Commercial self storage space helps cut down on the clutter to make it easier for you to run your business (and to breathe).
Any inventory sitting in an ordinary backroom could also be susceptible to extreme changes in temperature. Climate controlled storage will keep your more delicate products, such as furniture or electronics, from wilting in the heat or cracking in the cold.
Store Important Data and Paperwork
It's just about impossible to run a business these days without using the internet. It's great for the convenience and marketing reach it can offer, but it can also make your business vulnerable to hackers and data leaks. The best cybersecurity measure you can possibly take is to back up your business's sensitive data onto a physical hard drive and keep it in a safe, secure location.
If your business mainly needs a safe place to keep backed-up data and important physical documents, you can opt for a small storage unit. This way you can store just a few boxes of physical items without being stuck with additional storage space you don't need.
Keep Seasonal Items Secure All Year Round
Does your business sell certain items only during a particular season? If so, using commercial storage is a great idea. Putting your seasonal items in storage will ensure that your year-round items are always ready to sell and never buried under a mountain of Christmas ornaments, swimsuits, or any other seasonal items your business may offer.
Stash Away Tools and Equipment Until You Need Them
If your business offers services such as landscaping or groundskeeping, you may need different types of tools depending on the season, especially in the midwest. As your business books lots of lawn mowing work during the spring and summer, use commercial storage to keep your leaf blowers and rakes ready for autumn. When the leaves turn and fall, you can stash away the lawn mowers and break out the other tools.
Even if you do your business indoors, it's a good idea to have a space to store unneeded equipment. If you have a number of desks and computer monitors but aren't planning on hiring people to use them until next quarter or next year, put that extra equipment in storage. This way it can be kept safe and out of the way until you need it.
Find a Commercial Storage Unit at Storage of America
When you're ready to get organized, check out our self storage locations to find commercial storage units near you. We offer flexible month-to-month contracts so that if you suddenly sell a lot of inventory all at once, move your business into a bigger space, or find your business suddenly booming, you can switch to a larger or smaller storage unit to best fit your needs.
Our friendly storage experts will be happy to help you find the ideal unit to meet your business's needs. Contact us online, call one of our many convenient locations, or find a storage facility near you to rent or reserve a storage unit today!
More From Storage of America