Staying Safe on Your Boating Adventure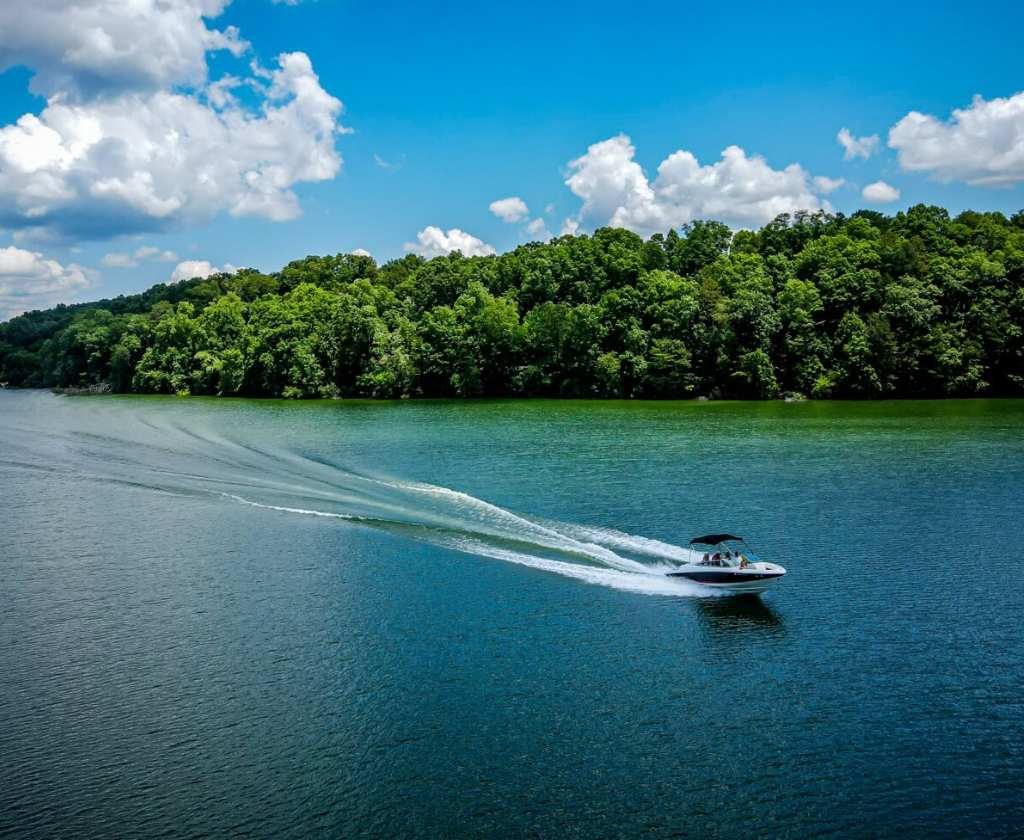 As the weather warms up and the sweat starts dripping down your brow, you may be preparing to dust your boat off for the summer. While it's easy to get caught up in the excitement for the beginning of boating season, there are a few precautions to consider before taking your boat out on the water.
It's important to not forget essential boat safety tips, even if you are an experienced boat driver. While your boat may be in good condition, you'll want to ensure it is clean and inspect the vehicle for any needed replacements or repairs. Storing your boat in a self storage unit can help prevent wear and tear to your vehicle. Find boat storage at Storage of America!
Preparing Your Boat for the Summer Season
To properly prepare your boat for a fun and safe summer, follow these tips:
Wash your boat and add a layer of wax to protect paint
Clean the interior of the boat
Check drains for potential blockage
Replace any parts such as wiper blades that are worn
Check for any damage
Ensure ladder and rails are secure
Check port lights and change any burnt out bulbs
Check hoses, clamps, and seacocks
Inspect the bilge pumps
Check electrical systems
Safety Equipment to Have on Board
Once your boat is clean and ready to go, make sure you have essential safety equipment on board. It is better to be safe than sorry when a storm or other emergency appears. Create a checklist to stock up your boat and let the fun begin!
Life Jackets
The most important safety equipment to have on your boat are lifejackets, also known as personal flotation devices (pfds). There must be one pfd for every person on board. Additionally, anyone skiing, tubing, or participating in any behind-boat water activity needs to be wearing a pfd. Kids under 12 should wear a lifejacket at all times. 
Fire Extinguisher
Even though boats stay mostly in the water, on-board fires are still a possibility. Having a fire extinguisher on the boat can help you stay prepared for potential emergencies.
Emergency Signals
Both visual and audio signals can be helpful if your boat breaks down and leaves you stranded. Flares and strobe lights make good visual signals while horns and whistles generate good sound signals.
Other Safety Devices
Though not required everywhere by law to have on board, helpful safety equipment to have around include a first aid kit, an anchor, oars or paddles, a cell phone, flashlight, small knife, and a bailing device or bucket. Though you hope you never need to use them, these are all good items to have on your boat if you get stranded or someone gets hurt. 
Storing Your Boat in a Storage Unit vs. at Home
Finding a spot to store your boat when not using it can be a hassle. Not only can your boat take up space in your garage or driveway, but it can also be susceptible to wear and tear caused by the elements. Take advantage of self storage and protect your fishing or cruising boat from potential wear and tear when you rent boat storage with Storage of America. We offer outdoor boat storage, indoor boat storage, and covered boat storage at select locations.
Find Outdoor, Covered, or Indoor Boat Storage at Storage of America
Protect your vehicle year-round or during the off season and store your boat with Storage of America! Easily store your boat with us until you're ready to take it back out on the water. Find your storage unit today and rent or reserve a unit online!
More From Storage of America