Planning the Best Spring and Summer Adventures Near Kimball, MI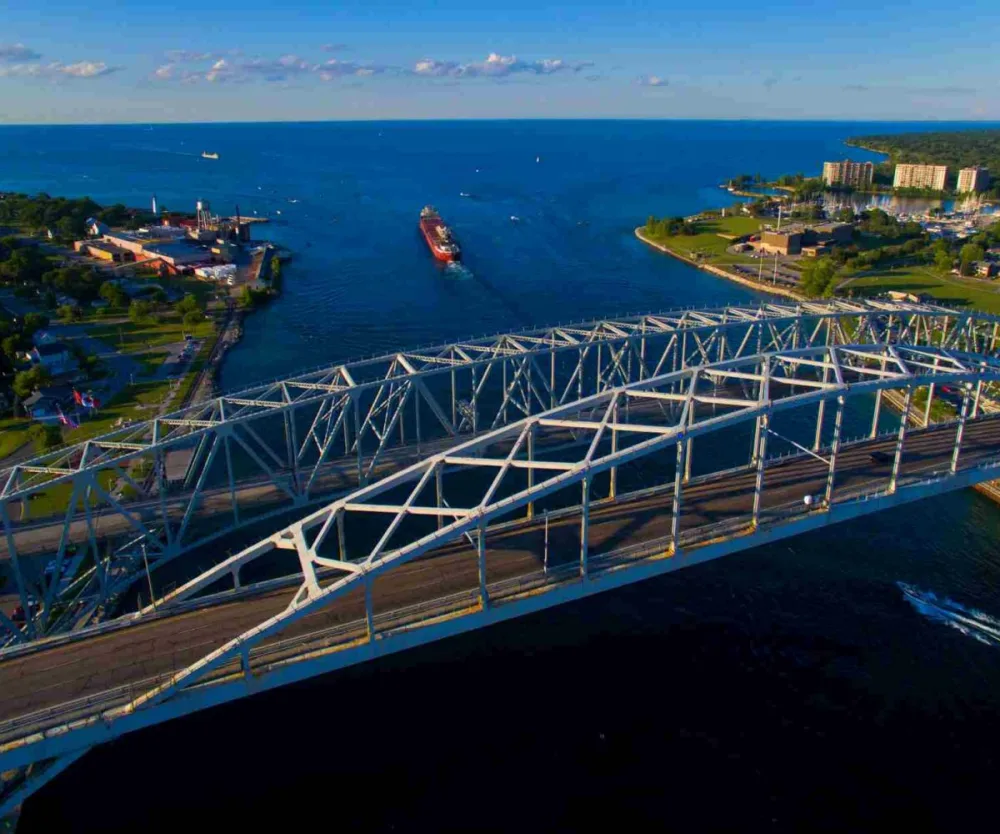 Summer is a great time to pack up your car or RV, hit the road, and spend a few weeks exploring new places. One place that is guaranteed to fill up your days with outdoor adventures is St. Clair County, located near the southern edge of Lake Huron. St. Clair County, located in "The Thumb" of Michigan's mitten, offers ample opportunities to enjoy the great outdoors and get out onto the lake. Here, Port Huron, Kimball, and the surrounding areas offer lots of opportunities to swim in clean, blue water and relax on sandy beaches.
Because this area has so much to offer, lots of explorers and road trip aficionados will be headed to this beautiful part of the country. Planning your spring and summer camping trips around Kimball, MI, is made easier when you start early, and when you have a place to store your boat or RV!
Luckily, Storage of America has a few suggestions for the best options for camping, RVing, and boating around Lake Huron and the surrounding area. Plus, we offer great RV and boat storage in Kimball, MI, so you can have a convenient place to store your vehicles between your local adventures. Just rent or reserve your parking space online.
Lake Huron Camping
Being so close to one of the Great Lakes means you can never get enough of the outdoors when living in St. Clair County. Fortunately for us locals, there are a variety of campgrounds near Port Huron, MI, that can offer you and your group a lot of fun-filled adventures by day and a peaceful place to rest at night.
Tent and RV Camping at Lake Huron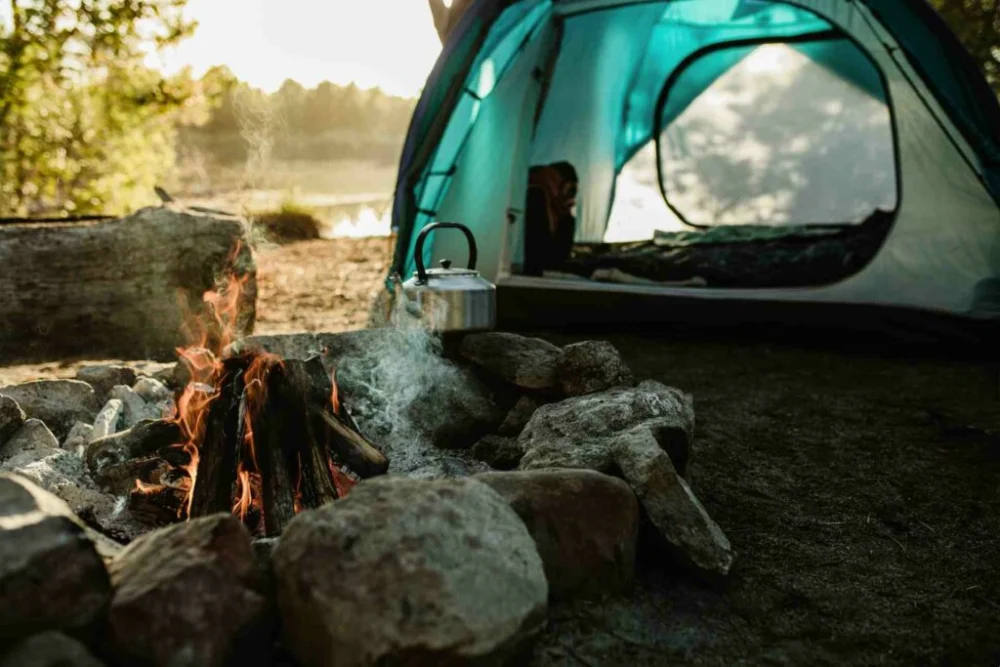 The Port Huron KOA Resort is a great RV park for those who want to RV camp with their friends and family. This campground boasts 70 acres, tent sites, RV sites, and cabins. When thinking about how to plan a camping trip with friends, it's a great idea to make sure there are plenty of activities for you all to engage in. Luckily, this resort offers a variety of amenities and activities on the property, including a pool, bike rentals, and even a mini-golf course.
Lakeport State Park, a state park in Port Huron, is another great option for camping, whether pitching a tent, parking an RV, or renting a cabin. This more rustic facility has 250 campsites split between two campgrounds and sits right alongside Lake Huron. Each campsite has a picnic table and fire circle, allowing you and your friends to enjoy each other's company after a day of swimming, boating, fishing, and walking.
Boating and Access to Lake Huron
What's a trip to one of the Great Lakes without enjoying some time on the water? Lake Huron has a variety of places for you to launch your boats, canoes, and kayaks so you can get onto the water and enjoy a day on the lake.
The Ballentine access point is located between Lakeside Beach and Lighthouse Beach. Parking is a bit limited, so get there early if this is the place you plan to launch from.
The Lexington State Harbor is a state-managed boat launch. This harbor is located 20 miles north of Port Huron. However, the drive might be worth it. It offers dozens of slips as well as a fuel station, a fish-cleaning station, and restrooms.
The city of Port Huron also operates two boat ramps. These access points require seasonal passes or daily launch fees, so be sure to plan ahead and purchase one of these options ahead of time to ensure you can access the water from these launch points.
Beaches Near Lake Huron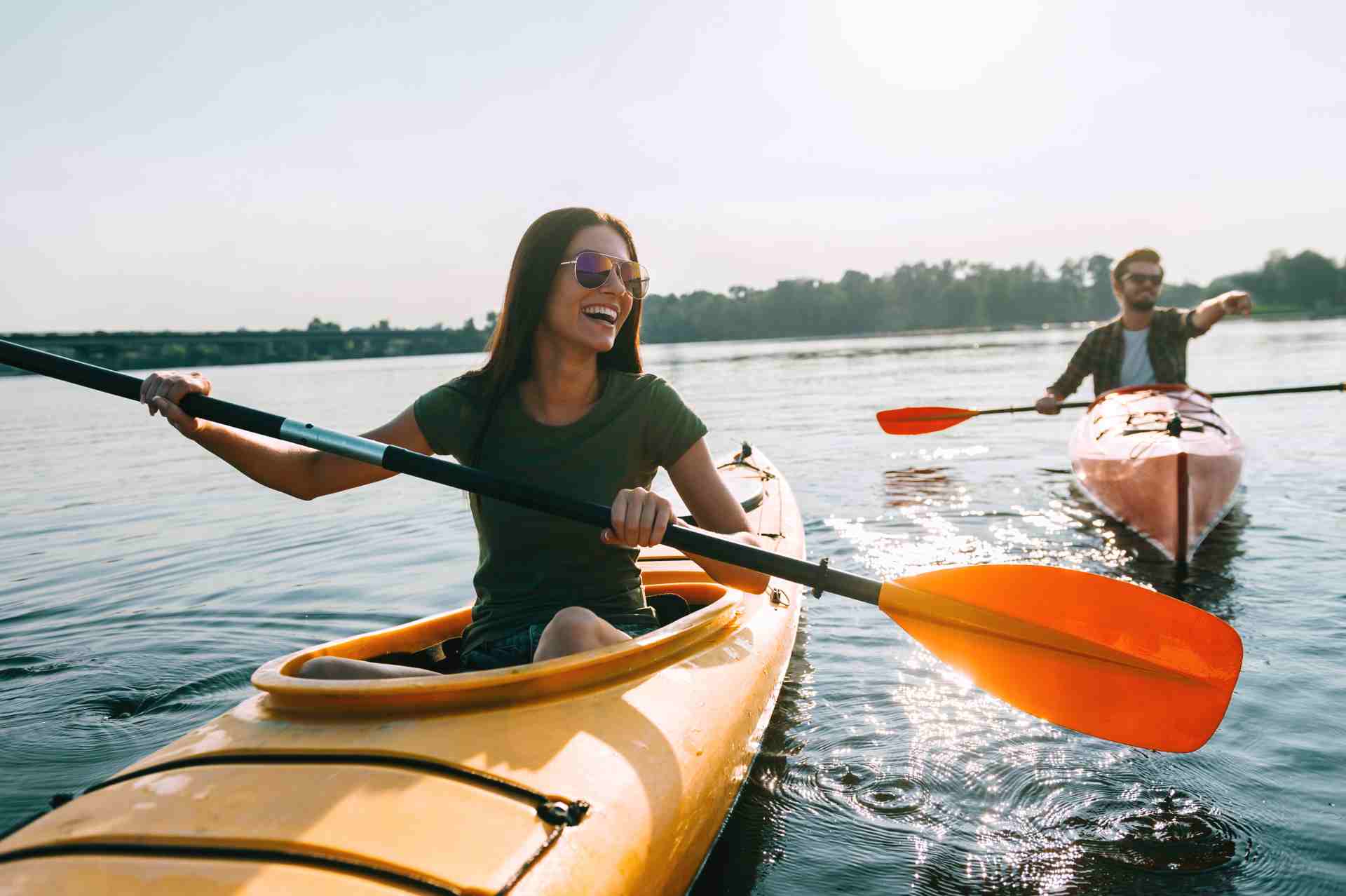 There are a variety of beaches to enjoy as well, whether you want to swim, kayak, canoe, or fish. The city of Port Huron operates a few family-friendly beaches that offer convenient parking lots and bathrooms as well as grills and picnic tables.
Even international exploration is at your fingertips here in Kimball, since the St. Clair river doubles as the Canadian border. If you're interested in exploring the beaches on the Canadian side of Lake Huron, just be sure to bring your passport so you're able to drive across the Blue Water Bridge and travel freely across the border.
Find Car, Boat, and RV Storage in Kimball, MI
Your road trip cruiser, camper van, camper trailer, RV, or boat is a key component to having the best outdoor adventure ever, but it can also take up some seriously needed space in your garage or driveway. Luckily, Storage of America has the extra room you don't and offers outdoor car, RV, and boat storage on Range Road in Kimball, right outside of Port Huron.
The next time you find yourself searching for "RV storage near me" in Kimball or across Illinois, Indiana, Michigan, Missouri, or Ohio, just come to Storage of America. We offer great options for vehicle storage across many of our self storage facilities. Just rent your vehicle storage space online to get started. Plus, we offer a range of storage units, which are perfect for storing your extras, like camping and fishing gear, for easy access.
More From Storage of America