10 Essentials for Your New Dorm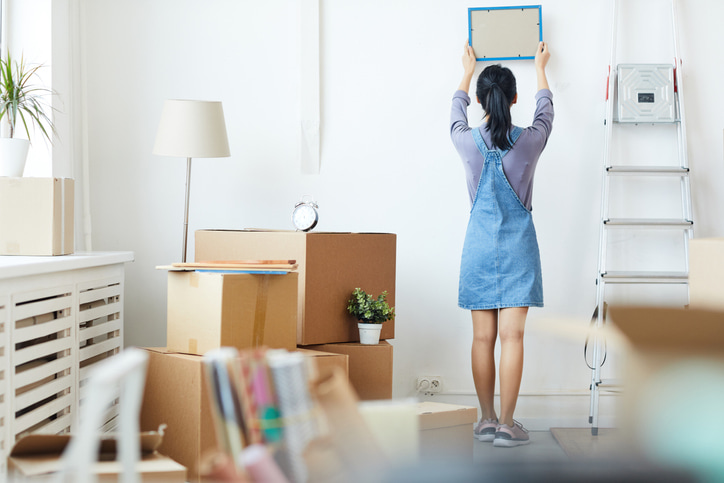 Moving to a college campus for the first time can be nerve-wracking. However, having a plan in place can help the transition go smoother. With these 10 college dorm room essentials, you can create a dorm room that is comfortable and organized to help optimize the space in your new room.
1. Bedding and Mattress Topper
Being a college student comes with late nights and long days, so getting a good night's rest and being comfortable in your bed is important. Dorm beds are usually twins and are known to be uncomfortable, but adding a mattress topper and comfortable bedding can make a big improvement.
2. Shower Caddy Organizer
Every college dorm is different. Some rooms may have a bathroom connected to your room, while others might only have a communal bathroom for an entire floor. Whatever the case, having something to organize your bathroom necessities allows easy access and keeps you organized. A shower caddy is a great way to carry your belongings to and from the bathroom. If you have the luxury of a bathroom connected to your room, you can buy a caddy that hangs on the wall or from your shower head.
3. Storage Bins
Storage bins are a great way to optimize your dorm space. Plastic storage bins come in many shapes and sizes and are great for storing various items. They can go under your bed, in your closet, or on top of shelves. Whether you need additional space for clothing or toiletries, you can neatly put away loose items in storage bins.
4. Storage Organizers
Storage organizers are a great way to keep yourself organized while storing your belongings conveniently. Depending on the type you buy, they also make for great decoration. They can be stored in your dorm closet, bathroom, and even out in the open of your room. Don't have a TV stand? Simply use your storage organizer to prop up your TV.
5. Command Strips and Hooks
Command strips and hooks are useful for a variety of purposes. Whether you're hanging pictures and lights or looking for a hook to put your coats on, hanging these in your dorm room is a must. Not only do they aid in decoration, but it offers more space, allowing you to hang things like towels, coats, purses, and bags on these hooks to keep them off the floor.
6. Hanging Shoe Rack
Dorm closets are by no means spacious and have limited closet space. With a hanging shoe rack, you can organize your shoes, making them easy to find and also creating more space in your closet for other items. Many people like to buy a hanging shoe rack that goes over your closet door, or you can even find one that hangs right next to your clothes inside your closet.
7. Extension Cords and Power Strips
Extension cords and power strips are a top priority dorm essential. Many dorm rooms don't offer a lot of outlets, and depending on how you layout your room, you may not have access to the outlets on the wall. With extension cords, you have the ability to plug in all of your essentials, including a laptop, TV, and microwave, from multiple spots in the room.
8. Cleaning Supplies
Living in a small, shared space can get dirty fast. Having cleaning supplies on standby for your room is essential for any dorm room. Keeping up with cleaning can prevent germs, bacteria, and dust from invading your day-to-day life. You'll always be ready to tackle any mess and live a healthy college lifestyle.
9. Sturdy Laundry Basket
Having a quality laundry basket in college goes a long way. Most likely, you'll be lugging your laundry back and forth from the communal laundry room. Being able to transfer your clothes and keep them clean is nearly impossible without a laundry basket. Pick out a laundry basket that will be convenient for you and easy to carry. For example, choose a basket with handles or that is easily foldable.
10. Snack Organizer
Most college dorm rooms don't come with a kitchen, and you'll likely be eating your main meals in the dining hall. However, you probably want to keep snacks and small breakfast foods on hand when you need something quick. As there most likely won't be a pantry or kitchen, utilizing a storage container or shelf to set snacks on can keep them up out of the way and accessible.
Move Into Your New Dorm With Help From Storage of America
Going to college is an exciting yet big transition. When your dorm room begins to feel cramped, call our team of storage experts at Storage of America. We have a wide variety of storage unit sizes, allowing you to store items from large to small. Plus, with our month-to-month leasing options, you only have to pay for storage when needed. Reserve your storage unit online today!
More From Storage of America