Top Businesses That Benefit From Self Storage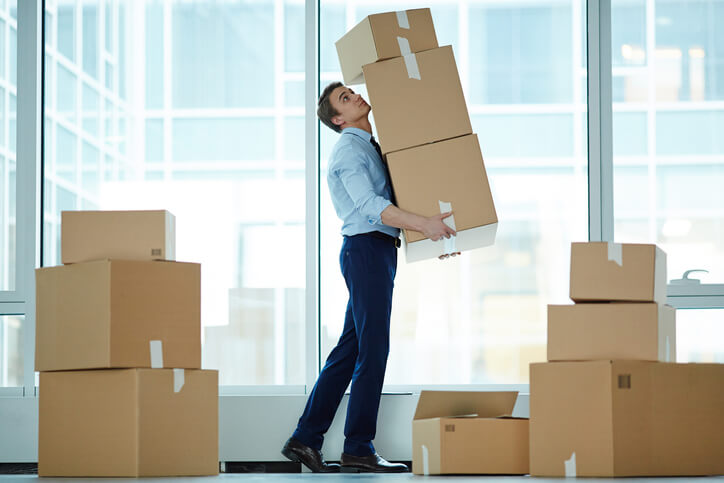 If you're a business owner, chances are, you've found yourself looking for ways to make the most of your square footage or relocate large equipment and appliances. Your space is limited so you need to figure out a way to make everything you need to run your business fit in the space you have.
But maybe everything simply doesn't fit as is. Maybe just that little bit of extra square footage, specifically suited for your purposes, would make all the difference.
Self storage is a common and popular avenue taken by people who wish they had anything from an extra closet to a small garage. But self storage can also be a valuable tool for business owners looking for additional space to store extra equipment and furniture that doesn't see everyday use, storing inventory, or storing important documents or files. Business and commercial storage can vary based on the features available at each facility, such as drive-through and drive-up units and even units that you can use at an office.
At Storage of America, we understand that every business has unique storage needs to accommodate their day-to-day operation. Here are just a few industries that can benefit from a self storage unit and the features available at our storage facilities across the Midwest that make commercial storage easy!
Three Businesses that Benefit from Commercial Storage
Though there are nearly as many businesses as there are ideas in the world, there are a few businesses that we commonly see renting a commercial storage unit:
Storage for Landscaping and Groundskeeping Business Equipment
Anyone who is responsible for their own lawn maintenance, gardening, and general groundskeeping knows there are a large variety of tools, products, and equipment needed to keep things tidy. Imagine how much more you'd need to operate on a commercial level. And the more employees you have, the more space you'll need.
Business storage with enough space for leaf blowers, snowblowers, lawnmowers, rakes, salt spreaders, chainsaws, cement, and more, makes business storage an invaluable asset for independent landscapers and local companies alike. Some storage facilities even have vehicle storage solutions for trucks and trailers. No matter if you're needing year-round storage for landscaping equipment, or just need a better storage solution during the busy season, self storage can save you some serious headaches.
Staging Furniture and Decor Storage for Real Estate Agents
It's common for many real estate agents to stage a home for maximum appeal and motivate its sale. Often, real estate agents will take it upon themselves to spearhead this process for the sake of all involved parties. To create an effective home staging, realtors may add (or sometimes take away) furniture and other trappings to glamorize and improve the aesthetic of their client's home.
But where can these additional items go in between sales? The answer for many is a commercial storage unit. With adequately sized business storage, they can efficiently move and preserve everything from fine China to multiple couches, and because of the accessibility of business storage units, they can retrieve or put away their belongings whenever they need.
Retail and E-commerce Business Organization
From in-person retail shops to online e-commerce operations, storing your inventory in a place where you can minimize damage from the elements and unwanted pests is essential.
Business storage units are perfect for this, not only because you can easily access your product, but you can also opt for a climate-controlled unit to keep your items in a stable environment, if needed, to reduce the risk of damage and lost product. Within the retail space, we've seen business owners store clothing inventory, artist prints, decor, home furnishings, and more.
Finding Office Units for Rent
Don't have equipment or inventory to store, but need a quiet space to work? That's why select Storage of America facilities feature office rental spaces, perfect for entrepreneurs, telecommuters, and even contractors that need a quiet pace to do billing.
Set up and customize a fully functional office within one of our business office suites specifically designed to be a comfortable and efficient working space. Thanks to our office units, your home can be committed to just that: home living, while your office (and all sensitive belongings) is reserved for all day-to-day work tasks.
Where Can I Find Quality Commercial Storage Units or Office Units?
From Illinois to Ohio to Michigan and beyond, Storage of America has made every day a new day to serve business owners looking for secure organizational solutions. If you're looking to move or expand your business, and anticipate you'll need more space for whatever is left over, our storage space calculator can recommend the best unit size that will most likely satisfy your spacing needs.
Depending on which facility you use, the availability of drive-up and indoor storage units is subject to vary, so make sure you reach out to the location nearest you, and we'll do what we can to accommodate. We know that transporting your items from one place to another can be a hassle, which is why we make every effort to make it as seamless of a process as possible.
If you have any questions, we encourage you to review our Frequently Asked Questions or contact us with any specific inquiries or clarifications you need. One of our professional associates will be happy to help get you on your way!
More From Storage of America