Home Renovation Ideas to Try This Winter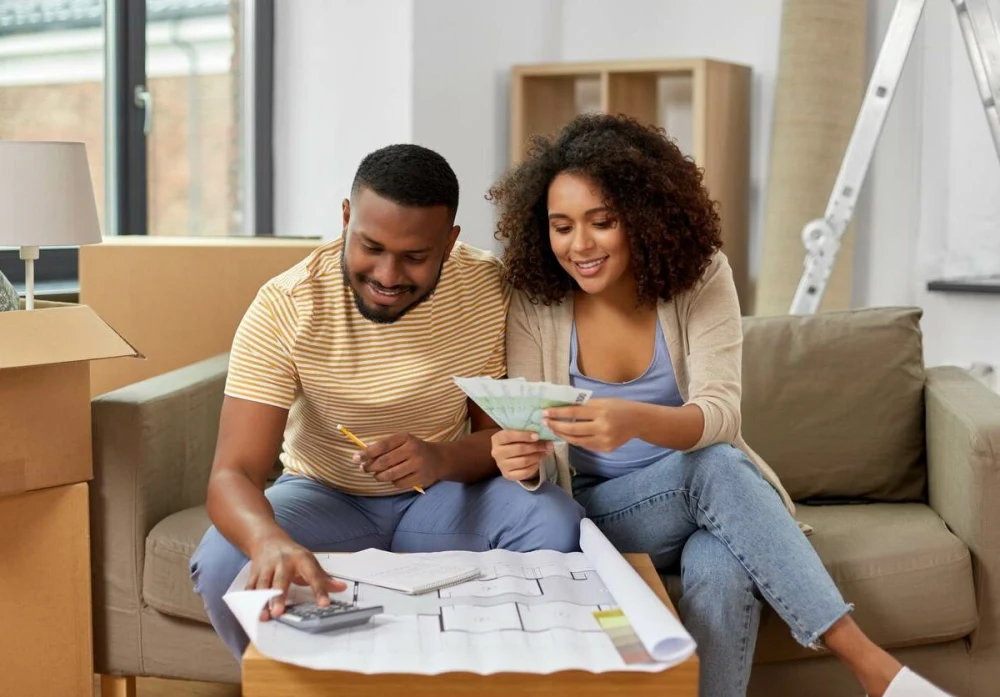 After the excitement of the holiday season is over and you've set your resolutions, it's the perfect time to start planning for the coming months. In addition to enjoying a fresh start in many areas of life, it's also a time of year that we find ourselves at home more often and with extra free time.
If you're looking for new things to try and ways to spend your days, consider using some of that newfound free time to complete some home renovation projects that you have been putting off. Storage of America has some home renovation ideas to help you get started.
Projects to Try
Update Your Baseboards
We all make jokes about people who obsessively clean their baseboards whenever they are planning to host a large number of people, but the truth is that these details of our home do often go overlooked on a normal basis.
One simple tip for making your baseboards shine again is to give them a fresh coat (or two) of paint. This can generally be done in the course of a weekend and involves:
Painter's tape
A paintbrush
Paint
Spackle (to fill in small dings and dents in the wood)
Another easy trick is to caulk any gaps that are showing between your baseboards and your wall. This is a small, inexpensive step that can go a long way to giving your baseboards a much neater appearance.
Of course, you could also go the route of replacing the baseboards entirely. This can still be done even if you lack the tools, as many home improvement stores provide stations within the store where you can cut wood to the size you need it. Simply take measurements of the baseboards you want to replace, write them down, and cut the new boards to size at the store.
Regardless of how deep you go with this project, you will almost certainly have to move furniture away from your walls in order to access the baseboards. Instead of risking paint on your furniture during this project or any others, opt for a self storage unit to store your items until renovations are complete. Units range in a variety of sizes from small to large and available on a month-to-month basis so you can rent storage space for only as long as your project will take.
Upgrade Your Home's Lighting
With less sunlight filtering in your windows from the outdoors, your home may start to feel a bit cold and dreary. The lack of sunlight in winter can be a tough adjustment for many, however creating your own bright and cheerful environment is a great solution! Brightening up your space can include anything from replacing a few dull bulbs to installing new light fixtures in your home.
Be sure to turn off power to the bulb you're fixing and have assistance nearby if you'll need a ladder to reach your workspace. There are many types of lightbulbs you can choose from, including full spectrum lights. These bulbs emulate the full electromagnetic spectrum of light, which mimics the appearance of midday sun. Replacing dim bulbs throughout your home with full spectrum lights is a great way to bring a bright feel to your home with minimal work.
Check Your Shut Off Valves
As outside temperatures drop, it's a good idea to turn off the flow of water to your outdoor spigots. The problem is that these shut off valves do wear out over time, especially if you live in an older home, and will begin to drip water when turned off. Many times, the only solution is to replace the valve.
Thankfully there are now materials to make even this project feasible for the burgeoning handy person. With a pipe cutter to cut out the bad valve and a Shark Bite valve as a replacement, putting in a new valve can be done without the need for special tools, crimping, soldering, or glue. First-time DIYers may wish to consult additional reference materials such as video walkthroughs.
Touch Up Your Walls
Lets face it, life takes its toll on our walls. We misjudge the space needed to carry large objects through our homes, our kids bump into them with their toys, dust and dirt begin to collect, and the sun causes the paint to fade. Over the years, this can cause the walls of any home to begin to look less than stellar.
You can spackle any dings, dents, or abrasions in your wall to restore your wall's smooth appearance, then apply a fresh coat of paint to revitalize your walls or change up the color of your room(s).
With a room-sized project like this, you will definitely want to remove as much furniture from your work space as possible. If you have anything hanging on your walls such as decorations, mirrors, or a TV, you'll want to safely store them until the paint is dried and the space is ready to be put back together. Use your self storage to temporarily move your furniture and keep it out of harm's way. Storage unit sizes range from small to large so you can choose the best unit for your needs depending on what you're planning to store. A storage size guide is a great way to select a unit that works for you.
Get Started with Storage of America
Now that you've read these DIY home renovation ideas, it's time to get started! Maybe you'll take these ideas and implement them, or maybe you already have your own projects you're planning to tackle. Whatever the case may be, the flexibility of self-storage provides an affordable option that can be purchased around your space needs. With convenient features like climate-controlled storage, you can store your belongings without fear of the cold winter temperatures causing any damage.
Find a Storage of America location near you, select a storage unit to fit your needs, and get started on your winter home renovation projects today!
More From Storage of America