How Office Units Help Small Business Owners Stay on Track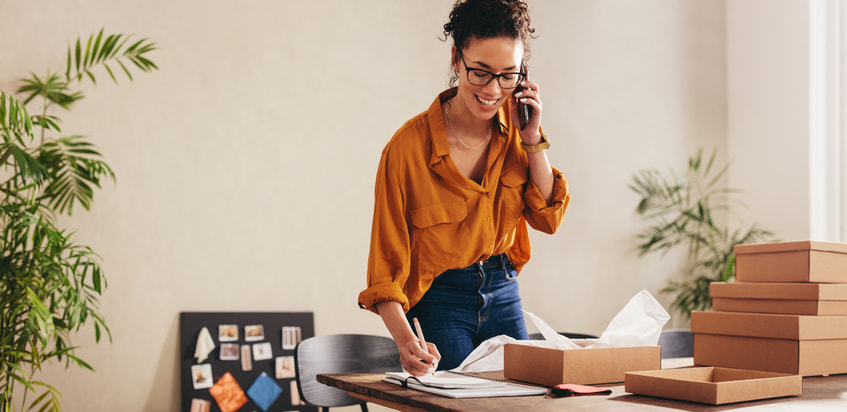 Owning and operating a small business can be a lot to handle, so finding ways to make your office space more organized is essential. In honor of National Boss Day, we wanted to highlight how commercial self storage is the best solution an entrepreneur needs to continue growing their success. We'll cover tips on how to organize your space and stay organized to stay focused on the task at hand.
Business Organization is Key
Whether you have a filing cabinet overflowing with documentation or you're running out of room for additional inventory, an office storage unit can help. Utilizing a self storage unit allows you to store items that you may not need at the moment, but can have easy access to should the need arise. Plus, freeing up space for solely essential items makes it easier to organize your belongings.
Affordable Commercial Storage
With month-to-month leasing options, you can store your office items on a timeline that works best for you. At Storage of America, we offer flexible leasing options, so you only have to pay for storage when you need it. We understand that life can throw curve balls and the need for storage can change fast. When you rent with us, you won't be locked into a long-term contract and can easily manage your storage when you need to.
Secure Business Supply and Equipment Storage
Storing your business supplies or equipment in a self storage unit can bring peace of mind knowing your items are protected. Many storage facilities offer security features including 24/7 video recording, gated access, and fully-fenced facilities to reduce traffic inside the storage facility. Additionally, self storage can protect your items from a variety of elements that can cause wear and tear or potential damage.
Climate-Controlled Storage for Businesses
Many storage facilities offer climate-controlled storage units, which can help properly store items that may be temperature sensitive, like important files and documents. With climate-controlled storage, you can seamlessly maintain a milder temperature range inside your storage unit, despite the weather conditions outside. Keep your belongings in their best condition and rent a climate-controlled storage unit from Storage of America!
Free Up Office Space with Storage of America
This National Boss Day, treat yourself to additional business storage from Storage of America. We have a wide selection of storage unit sizes to accommodate various needs. Unsure what storage unit would be the best fit for you? Our unit size guide can help narrow down the options. Rent or reserve your commercial storage unit today!
More From Storage of America