How Storing Seasonal Items Can Free Up Space in Your Home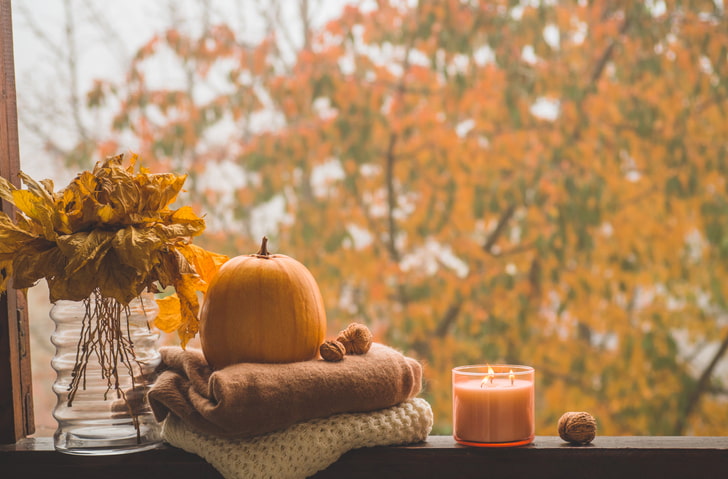 As the seasons are starting to change, it's perfect timing to discuss the benefits of putting away seasonal clothing and swapping out everyday decor for seasonal decor. Self storage can help tremendously to keep your home organized, especially during transitional seasons.
Whether you're hosting holidays parties or having family gatherings, you'll probably want to take advantage of any additional space you can find. Freeing up space around your home can make it easier to host large groups of people, and navigate daily tasks easier. Utilizing self storage allows you to manage the belongings around your home easier, and make room for activities most important to you.
Storage for Every Season
Each season brings different holidays, traditions, and activities. When you're limited on storage space, personal self storage provides a secure spot for items that you won't be using for a few months. Having a dedicated space for items you don't want to get rid of, but simply need out of the way for the time-being, can provide peace of mind. Plus, having clutter around your home can cause undue stress that can be avoided. There are many different decorations and accessories that come with the holidays and seasons, and having an order for them can make each season more enjoyable.
Storing Seasonal Décor
Storing seasonal décor is easily manageable with self storage. Instead of cramming seasonal decorations in your garage or spare room, a storage unit allows you to better organize your decorations according to season and keep them sorted. Keeping your decor organized allows you to easily find your belongings, and seamlessly swap them out as the next season rolls around.
The last thing you probably want to do is search for your kid's Halloween costume the night before and not be able to easily find it. Categorizing your seasonal items by holiday or theme can help you stay organized. Storage organizers are great for sorting out your belongings, and labeling each box can help you find items easier when you go to look for them.
Storing Recreational Equipment
Many people enjoy partaking in various outdoor activities, depending on the time of year. Whether you're an athlete or occasionally bike with the family, you most likely have some form of equipment that you keep in your garage at home. However, it is likely that your bike or snow sled is taking up valuable space in your garage. Easily store your recreational equipment such as fishing poles, camping gear, sport balls, golf bags, or bikes in a storage unit. 
At Storage of America, many of our storage facilities are located near parks and recreational areas. Conveniently store your recreational equipment at one of our storage facilities and stop by our storage facility on the way to the park or golf course and pick up your bike or golf bag. Plus, many of our storage facilities have gated access, allowing you to visit your storage facility during extended hours. Easily visit your storage unit when you need to, based on your schedule.
Storing Seasonal Clothing
If you have limited closet space or have to share a closet with a significant other or roommate, it can be tricky finding space for all of your clothing items and shoes. At Storage of America, we have a variety of storage units to accommodate your storage needs. Free up room in your closet and swap out your wardrobe as the season changes. Winter clothing can be bulky, so during the summer months, it may be beneficial to keep winter coats, boots, and sweaters in storage.
Storing and Hiding Gifts 
As you start shopping for the holidays, you might not have a place to hide the presents you bought to surprise loved ones. However, with a storage unit you have a place to hide presents without the chance of your surprise being ruined. Additionally, storage units provide a secure place for your items, giving you peace of mind. With safety features like digital video recording and gated access, you can be sure your items are protected.
Store Seasonal Items With Storage of America
Easily manage your seasonal clothing or décor with Storage of America. Our storage unit sizes range from 5' x 5' to 10' x 30', allowing you to find the right storage unit for you. The smaller storage units are comparable to a small closet, perfect for storing a few boxes of seasonal décor or clothing. Unsure what size of storage unit would be best for you? We have a unit size guide available to provide a recommendation. Rent or reserve your storage unit today!

More From Storage of America