Where To Store Winter Sports Equipment This Summer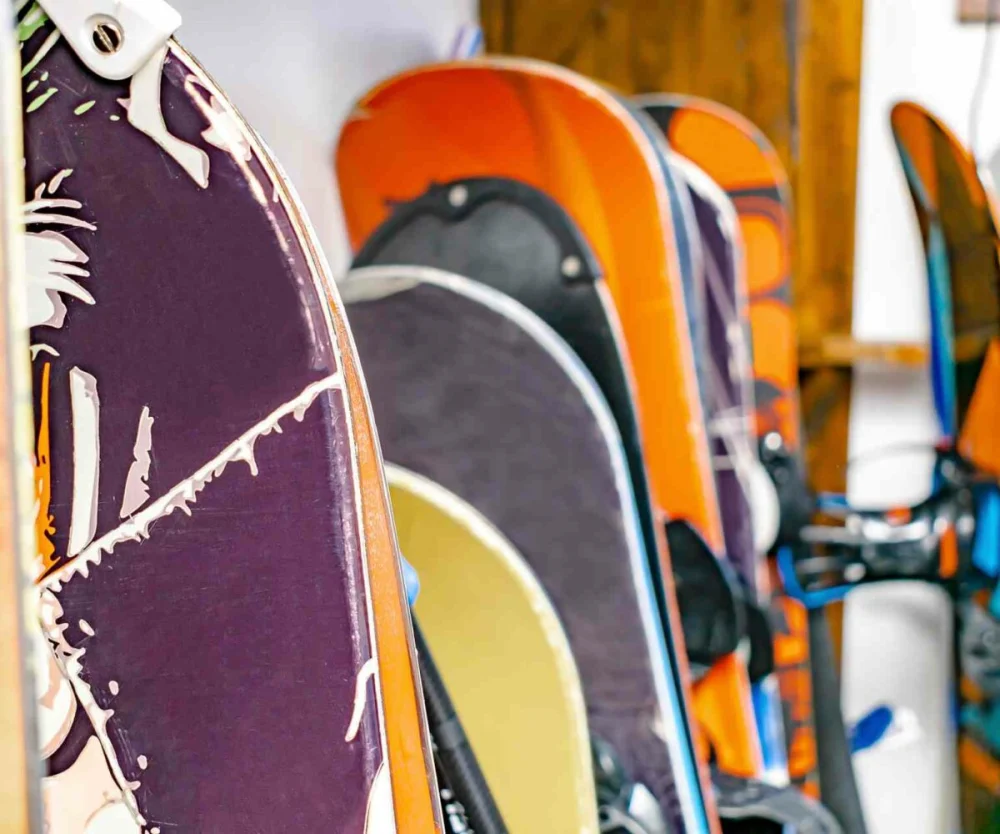 The Midwest winters are perfect for all sorts of cold-weather sports activities: skiing, snowboarding, sledding, snowshoeing, ice fishing, and ice skating, just to name a few. All of these activities offer fun ways to get active and spend time with friends and family, but the equipment takes up so much space in our homes. The oblong skis and snowboards, sharp-edged snowshoes, and oddly shaped sleds can be tough to find spaces for, causing frustration during the offseason.
As the snowy, icy days of winter melt into spring, it's time to stash that winter sports equipment out of the way. Packing and storing these seasonal items in a storage unit can be a great way to save space around your house until you're ready to use them again next season. Along with sharing our top winter gear storage ideas in this blog, Storage of America also has ample storage space to offer. Just find a storage facility near you to rent a storage unit.
Summer Ski and Snowboard Storage
After a busy, fun-filled day on the mountain or on a sledding hill, it's easy to come back home and dump the equipment in the garage, knowing full well you'll be using it again soon. However, when it's the end of the season, it's important to make sure we don't just shove the skis in a corner or stack the sleds somewhere in the rafters of the garage. To ensure the longevity of this equipment, it needs to be cleaned and stored properly so that when you take it all out next year, it's in good condition and ready to hit the snow.
How To Prep Skis and Snowboards for Storage
Clean any dirt or grime that may have accumulated on your skis or snowboards by wiping them down with warm water. You can add a small amount of mild soap if needed. Make sure to dry them off using a cloth and let them air dry for a full day to avoid moisture collecting and potentially causing rust.
If your gear has some scratches, edging, or rust forming, it may be time for your skis and snowboard to undergo a tune-up, which involves sharpening and waxing your equipment. It's easy to put this task off, but it's a great idea to complete this process before storing skis and snowboards for an extended time. Proper maintenance of your gear will ensure it will last a lot longer and you'll be ready to glide down the mountain after the first snow of the season. You can do a tune-up on your own or have a professional do it for you until you're comfortable prepping them yourself.
This gear should be stored completely straight, whether you place them on the ground, stand them upright, or hang them in a storage rack on the wall. Make sure they're well supported to avoid breakage or warping. Additionally, it's important to store this gear in an area that stays dry with very little light or high temperatures to further protect the equipment from warping or rusting. Storage America offers climate controlled units that could be a great option to keep your equipment in good shape as it's stored for the offseason.
Ice Skate Storage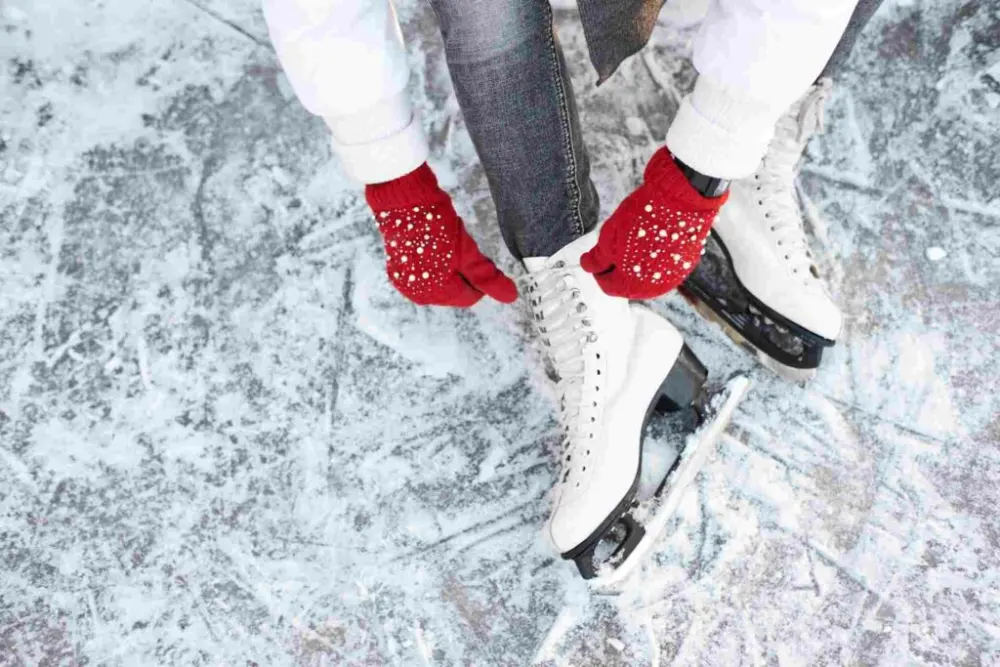 Similar to skis and snowboards, ice skates also need to be cleaned thoroughly to remove any dirt or grime that may have accumulated. As you wipe down the skates with a terry cloth, examine the skate and boot for any sign of mildew or rust. Be mindful to look everywhere—the edges of the blade, around any screws, or underneath the boot.
If you do find mildew or rust, you can clean ice skate blades using a scrubbing pad and oil, baking soda, or vinegar. Make sure to wipe down the blades with an acid-free oil to keep the blade protected during its time in storage. And don't forget the boot! The boot of the skate is just as important as the blades: You can apply a leather protectant to prevent cracking or warping.
When getting ice skates ready for long-term storage, be sure to let them dry out completely for 24 hours before packing them up to ensure all of the moisture has evaporated. Do not store the ice skates with blade guards on them. Doing so can increase the chance that moisture and rust will collect.
Sled Storage Ideas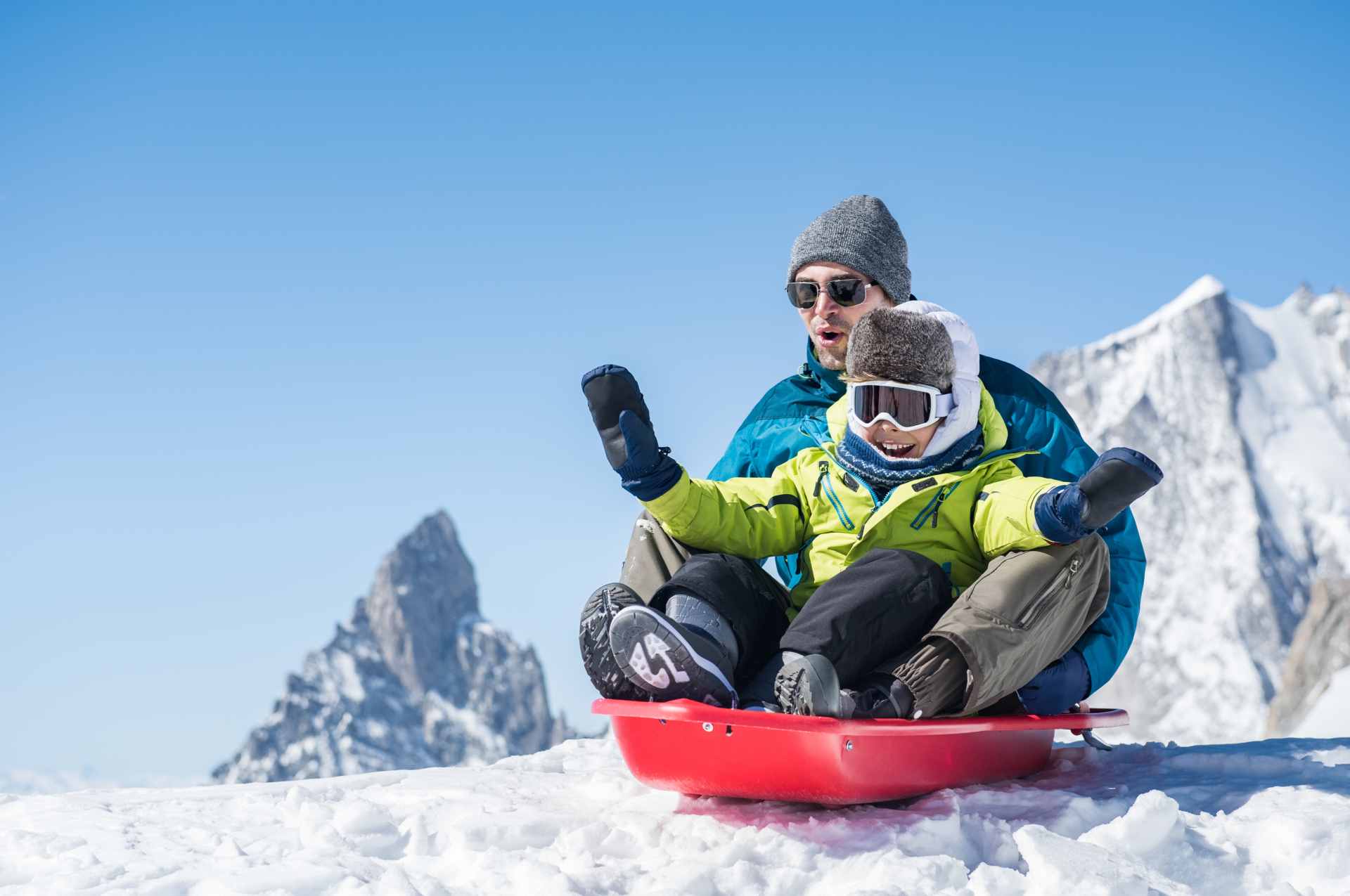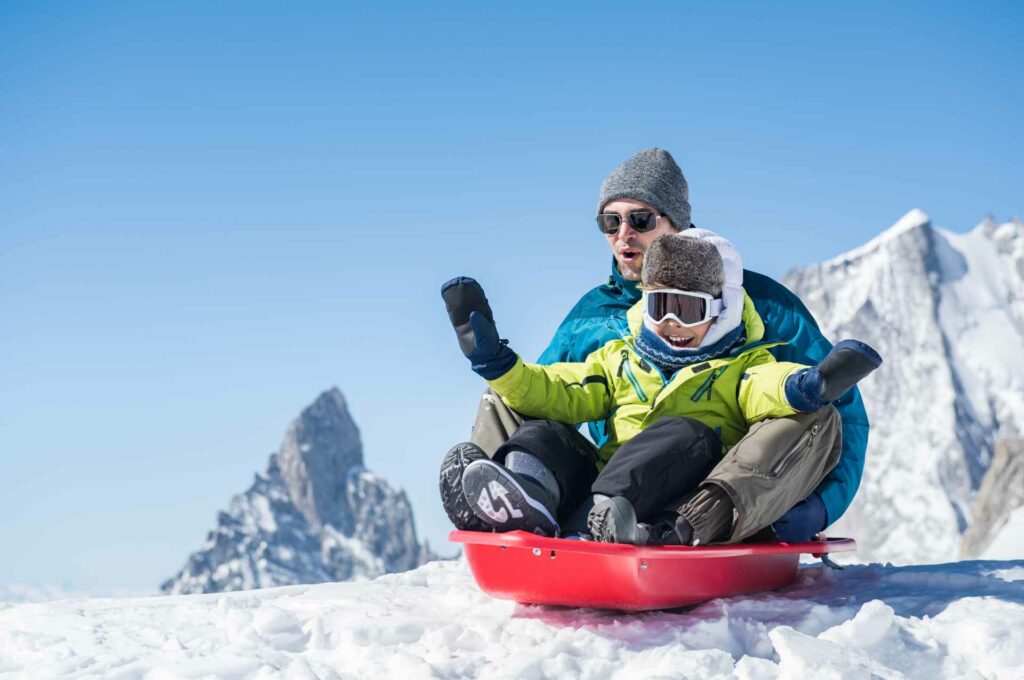 Looking for some children's sled or ice fishing sled storage ideas to keep your sled in good condition throughout the summer? When storing sleds for an extended time, make sure to wipe them down to get rid of any dirt. Dry them off completely to avoid moisture collecting, which could cause mildew to grow or cracks to form.
If you've got an old-school toboggan with blades, be sure to wipe the blades clean and consider sharpening them as well as wiping them down with oil to protect them during their time in storage.
As with most sports equipment, be sure to store sleds flat or upright in a dry, preferably windowless area. You can stack them underneath storage shelves or hang them on the wall. Additionally, avoid placing them on a tarp or blanket so moisture can't collect underneath them.
Find the Storage Solution You and Your Sports Gear Need at Storage of America
Let's be honest: Our winter sports gear is some of our favorite items. However, storing them in closets and stacking them under our beds during the summer months can be a bit irritating. At Storage America, we've got the room to store your gear out of the way.
When you store with us, your gear will be ready and waiting for you as soon as the first snow begins to fall next year! Find a Storage of America facility near you and rent a storage unit online to get started. We even have a range of storage unit size options for your skis, ice skates, snowboards, or sleds.
More From Storage of America