Interior Design Hacks for Small Spaces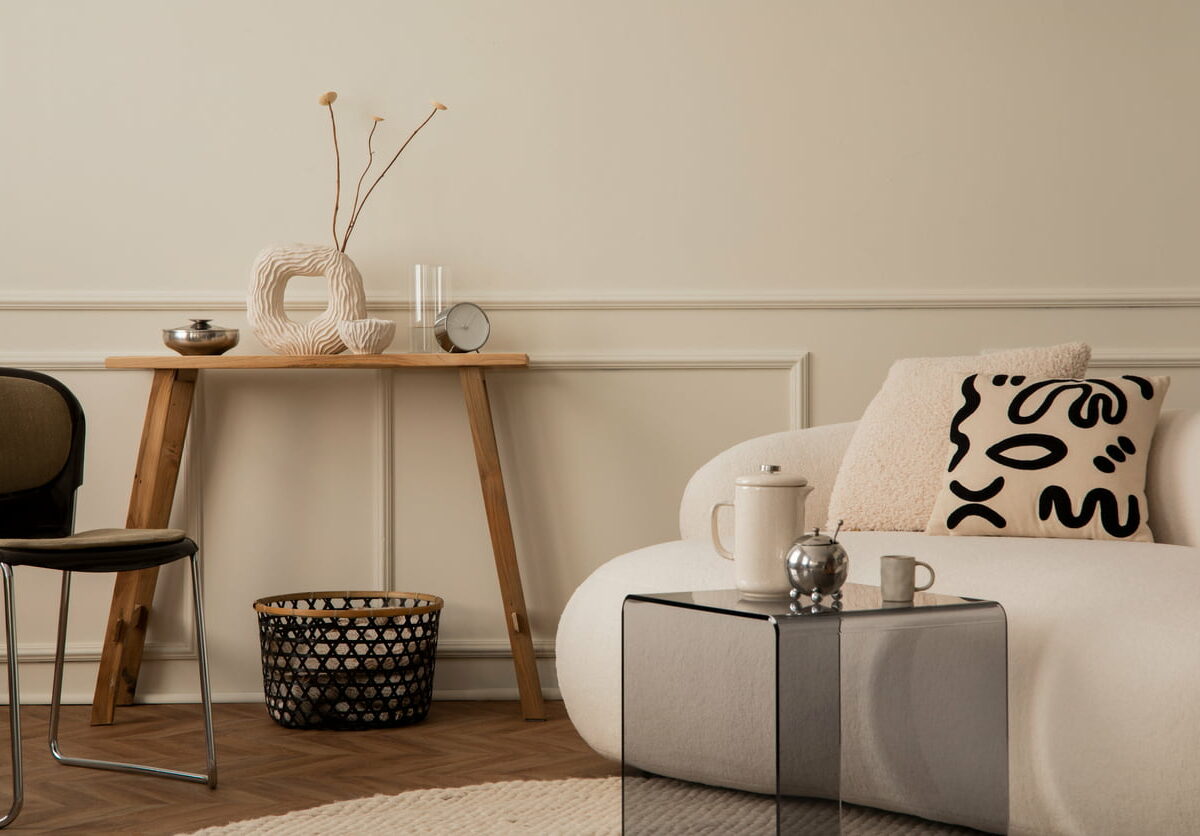 Need additional space in your home or apartment but are limited on room? While you may not be able to add square footage directly to your home without a large-scale renovation, there are impactful design hacks that you can use to form a better and more comfortable interior space.
In this blog post, our team at Storage of America will guide you through various interior design hacks and show you different ways to organize and store your belongings. For additional storage solutions, browse through our Midwest self storage facilities to rent your unit today.
Making Small Spaces Feel Bigger with Interior Design Hacks
The first step in making use of your space is to focus on opening it up visually. While this may seem like a daunting task,  you don't have to tear your room apart and rebuild it to make it feel like home. Instead, focus on highlighting and tidying your existing space to make it feel as open as possible without losing your personal touches.
Utilizing Lighting in Small Spaces
One way that you can make your small space feel bigger is by bringing in some light. Darkness can make a room feel cramped and closed in, even when it's not small. By lighting up your space, you create the natural illusion of a larger, more open room.
Fortunately, you can explore a wide range of options for lighting your space. Lamps, standing lights, hanging lights, and even lighted mirrors can all help you bring light into your space, without requiring you to make drastic changes. While you're choosing lights, you may want to consider choosing consistent hues of either warm or cool white lights to help lend a sense of cohesion to your space. You may also want to think about sticking to a lighter color pallet when it comes to paints, finishes, and decor to help keep the room looking a bit brighter overall.
Give Your Belongings Space to Breathe
When your space is cramped and crowded, it can feel too restrictive to enjoy your favorite activities or even keep all of your things. Fortunately, there are ways to maximize it and keep it feeling as open as possible.
While laying out your furniture, be sure to leave plenty of room between everything. To help do this, think about how you can nest or stash items together – consider placing organizer totes under your couch, for example. Be sure to also leave space between furniture where possible – even small margins of space between larger pieces can create natural walkways and a more aesthetically pleasing and comfortable atmosphere.
Organization Hacks for Your Home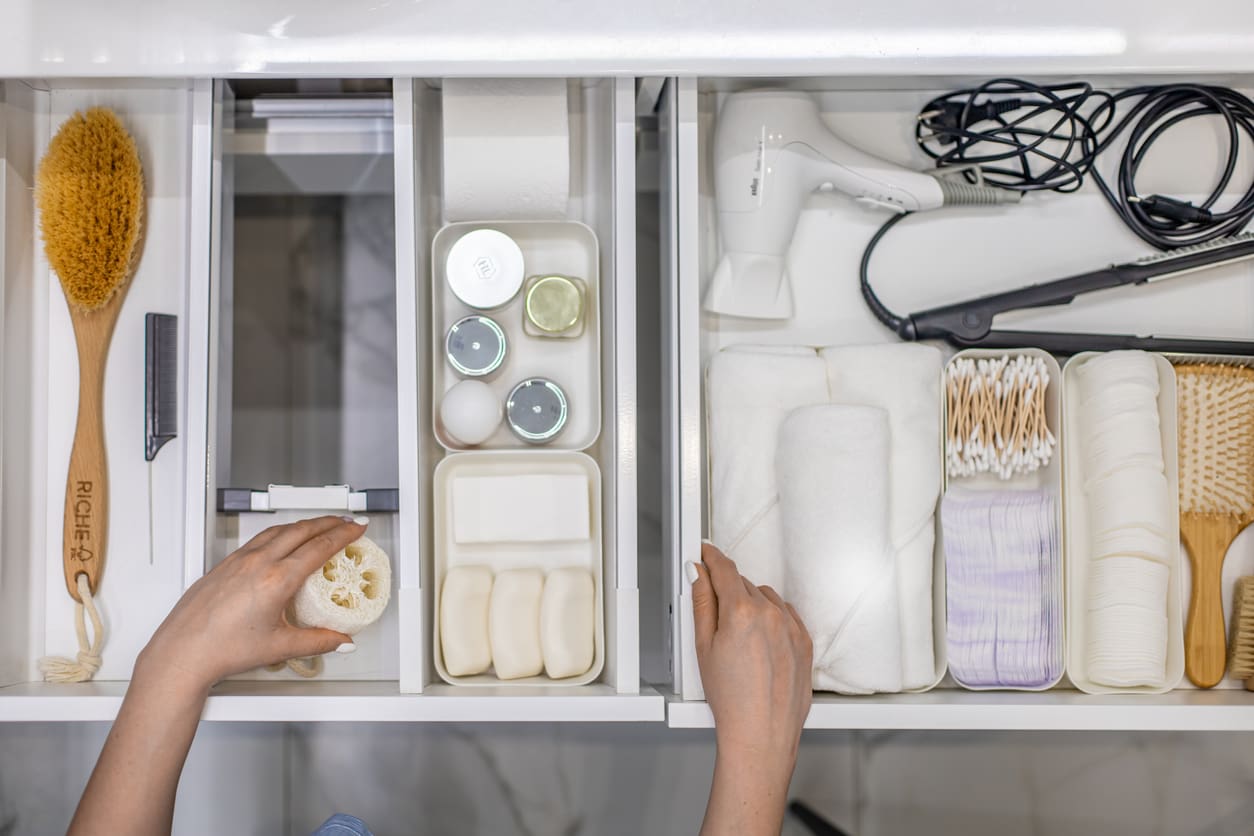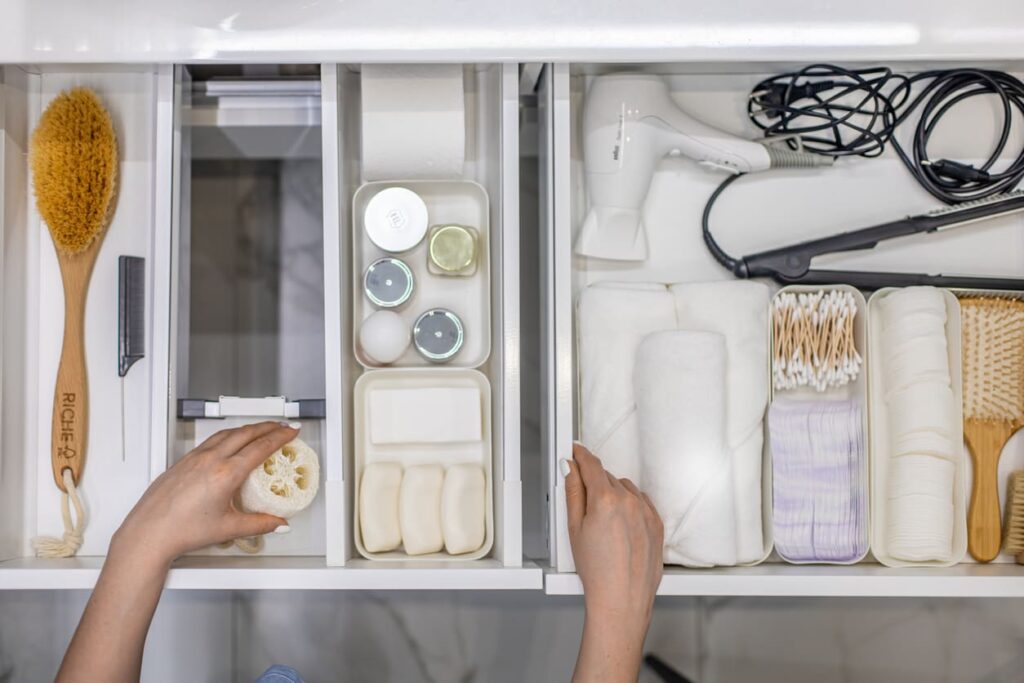 Once you gain some room back in your home or apartment, you'll want to organize your belongings and find ways to keep them tidy. Along with sorting through your belongings and donating or throwing away items you won't use, these tips can help you not only organize your home but also keep things looking cleaner:
Organize closet contents
Keep countertops clear
Clear your floors
Utilize glass containers
Use labeled boxes
Place papers in organizers or folders
Consolidate Your Space
Not every room will come with an equal amount of space. However, furniture with built-in storage compartments and furniture that can be utilized for multiple purposes can lend more functionality to your home or apartment layout than you may think.
For example, if your kitchen doesn't have an island, use a small table instead. Include a set of chairs to transform this DIY island into your kitchen table whenever you need it. Versatility is the name of the game and it all starts with thinking about how you can make the most out of your space.
Think Vertically
Although it's easy to organize your belongings horizontally, such as on a shelf or pantry, you should also consider how to best make use of your vertical space. Whether it's hanging towels on over-the-door organizer racks or hanging hooks on doors/walls for additional space for coats, thinking vertically can add a new dimension to the ways you can utilize the limited space in your home.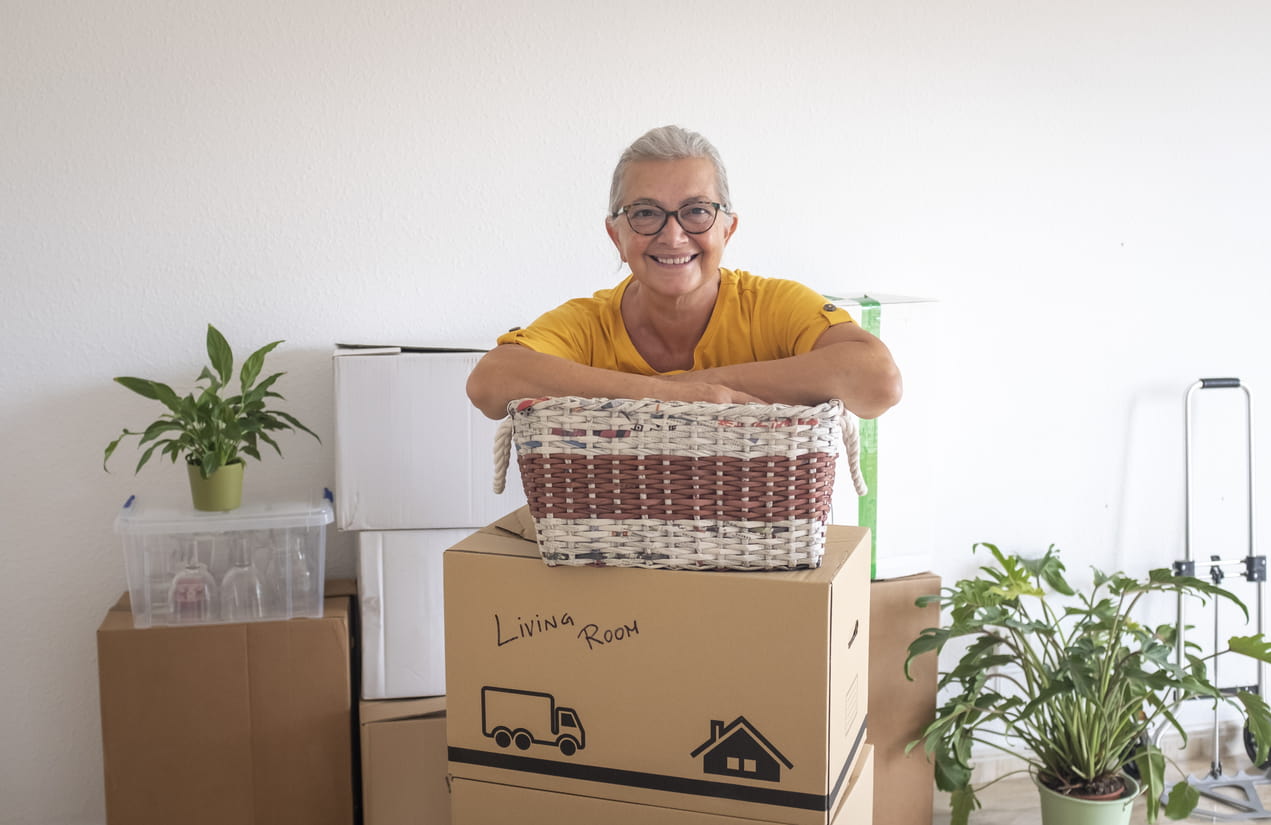 Home Storage Hacks
See some additional room on your walls or counters that can be used for storage? Take advantage of it. Creating additional storage at home is a critical part of interior design, especially when you're trying to style a small living space. There are an abundance of clever DIY home storage solutions that you can use to clear out some free room. These methods include:
Taking advantage of window sills as shelving for small items and plants
Transferring laundry and dishwashing supplies or cooking essentials into new, decorative containers that can be placed on shelving or counters without distracting from the room aesthetically
Using countertop standing shelves or wall hanging racks to create coffee and cooking ingredient and supply stations
Getting standing or leaning shelves to show off decor and create storage space
Using hanging organizers, especially in closets and bathrooms
Put a decorative bin out to serve as a catch-all for when you're too flustered or tired to stay organized
Try hanging nets for storing anything from children's plush toys to produce
Put bathroom floor cabinets to use in corners or next to toilets
While these hacks are just a few suggestions for finding home storage solutions, saving just a little space can go a long way towards making your home more functional and enjoyable. However, if you just need more square footage to support your household, don't worry! Self storage offers affordable storage solutions for homes of all sizes, so you can always get a little bit of supplementary space.
Create Space at Home With a Storage Unit at Storage of America
To make even more space in your home or apartment during and after your interior design projects or even renovations, rent out a storage unit at Storage of America. With numerous storage unit sizes to choose from, we are committed to providing the best storage experience possible. Additionally, we offer a range of storage features, including climate-controlled storage units, so you can find a unit that works for everything you need to store with us.
Ready to get started? Rent with us at one of our Midwest storage facilities by finding your nearest Storage of America location or contacting our team online today!
More From Storage of America