Using Self Storage to Tackle and Sustain Interior Design Projects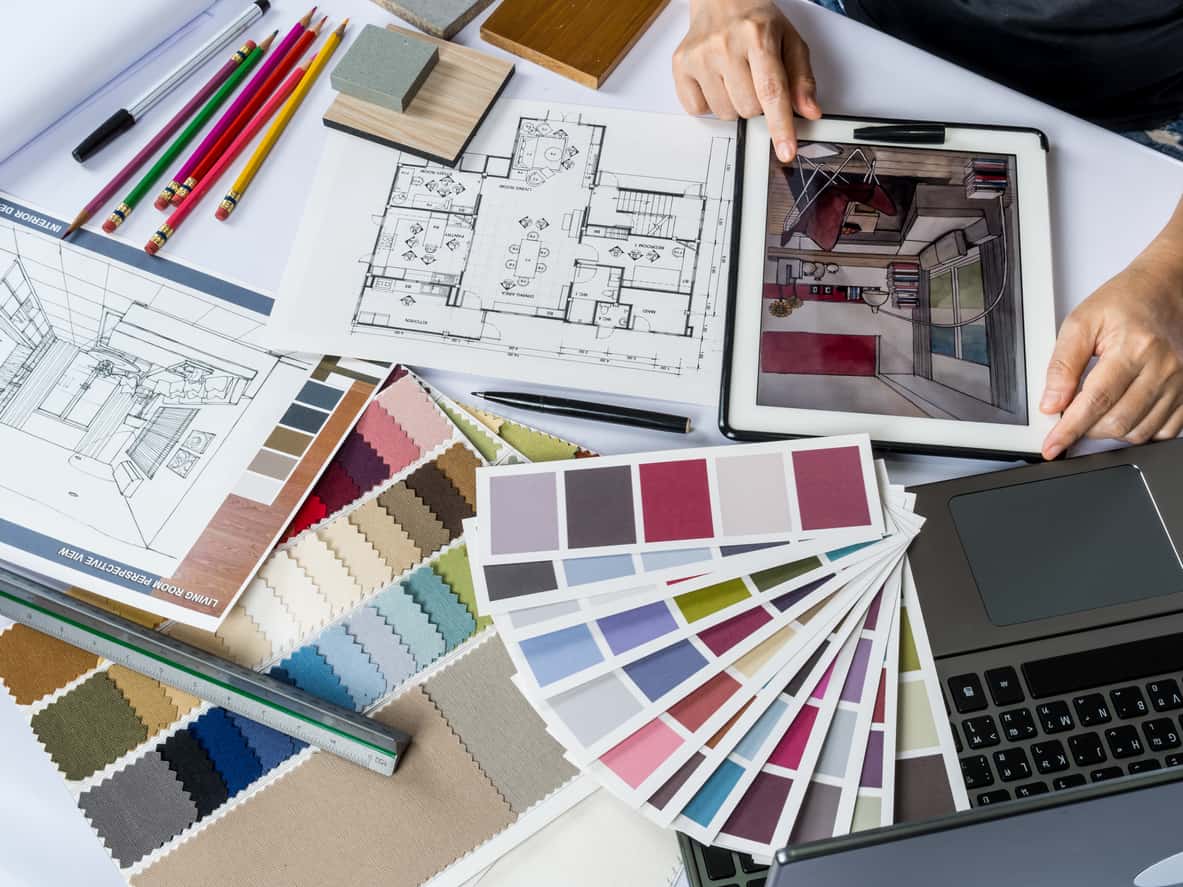 When the time comes to embark on a home renovation or interior design project, you want to focus your energy on transforming your home rather than worrying about what to do with all your belongings. If you find yourself surrounded by personal items that are in the way but that you can't part with, making a decision can feel overwhelming.
But fret not! You don't have to get rid of sentimental and valuable belongings to get the living space you want. No matter your circumstances, there are options available to help you manage your household items during and after your renovation or home update. That's where Storage of America comes in. We're here to provide you with self-storage solutions, freeing up valuable space while you tackle your home projects. With our assistance, you can have peace of mind knowing that your items are safely stored away, allowing you to fully focus on creating your dream home. We'll walk through ways our self storage units can help you tackle your next interior design project, and can help you rent a storage unit at one of our Midwest storage facilities.
How to Transform Your Home Through a Remodel or Redesign
When starting a home renovation project, it can be overwhelming to decide where to start and what areas to tackle first. The key to making these decisions is to prioritize based on your needs, budget, and long-term goals. Start by assessing the overall condition of your home and identifying any areas that require immediate attention, such as areas with structural issues or that pose safety concerns. Next, consider your lifestyle and the functionality of each space. Are there any rooms that are underutilized or don't meet your current needs? Focus on improving those areas to enhance the function of your home as a whole. Additionally, think about the resale value of your home. Consider renovations that will add the most value and appeal to potential buyers if you plan to sell in the future. Finally, create a realistic budget and timeline for your renovation and allocate resources accordingly.
Once you have decided on the areas to focus on during your home renovation, it's important to develop a cohesive design plan. This involves considering the aesthetic elements that will bring your vision to life and tie the different spaces of your home together. Factors such as color schemes, materials, and finishes should complement one another and create a harmonious atmosphere throughout your home. Consulting with an interior designer or utilizing online resources can help you refine your design ideas and ensure that your renovation comes together.
If you are considering selling your home sometime in the coming years, you may also want to put some special consideration on using design elements, finishes, and styles that will stand the test of time and appeal to a range of buyers. However, if you're not intending to sell anytime soon or not particularly concerned about resale value, a renovation can be an exciting opportunity to totally customize your space. Either way, with a well-thought-out plan in place, you can confidently move forward with the renovation knowing that every aspect has been carefully considered.
How Can I Update My House Without Remodeling?
Now, you might be wondering, how do I update my home without a full remodel? Fortunately, there are plenty of ways to transform your home without going through a full remodeling process! For example, you can start with smaller interior design upgrades, such as updating the hardware on cabinets in your home, refinishing cabinets and tables, restyling sofas and chairs with pillows and throws, and updating faucets, showerheads, and towel racks. Even something as small as painting a wall or two (or trying out removable wallpaper on an accent wall) can make a big difference.
You can even cost-effectively refresh your space during different seasons through finding and trying out seasonal decor. To keep things affordable, you may want to look at second-hard stores, flea markets, and garage sales for some new pieces. You can also try out local and chain craft stores – be sure to check if they have coupons and sales you can take advantage of while you're shopping! If you're a big DIY fan, you might even consider reworking some of your existing decor into seasonal items – think adding a holiday flair to your garden gnome's outfit, adding a pop of bright spring color to a dull flower vase, or even just putting some cozy new pillowcases out on your sofa cushions when the cooler weather rolls in.
If you choose to swap out your decor seasonally, or just end up with extras throughout the process, self storage can be a great tool for affordable decor storage. Add a few boxes of decor into your general household storage unit, or consider renting a small 5×5 or 5×10 storage unit to stash your favorite pieces!
Utilizing Self Storage for Furniture and Home Decor Storage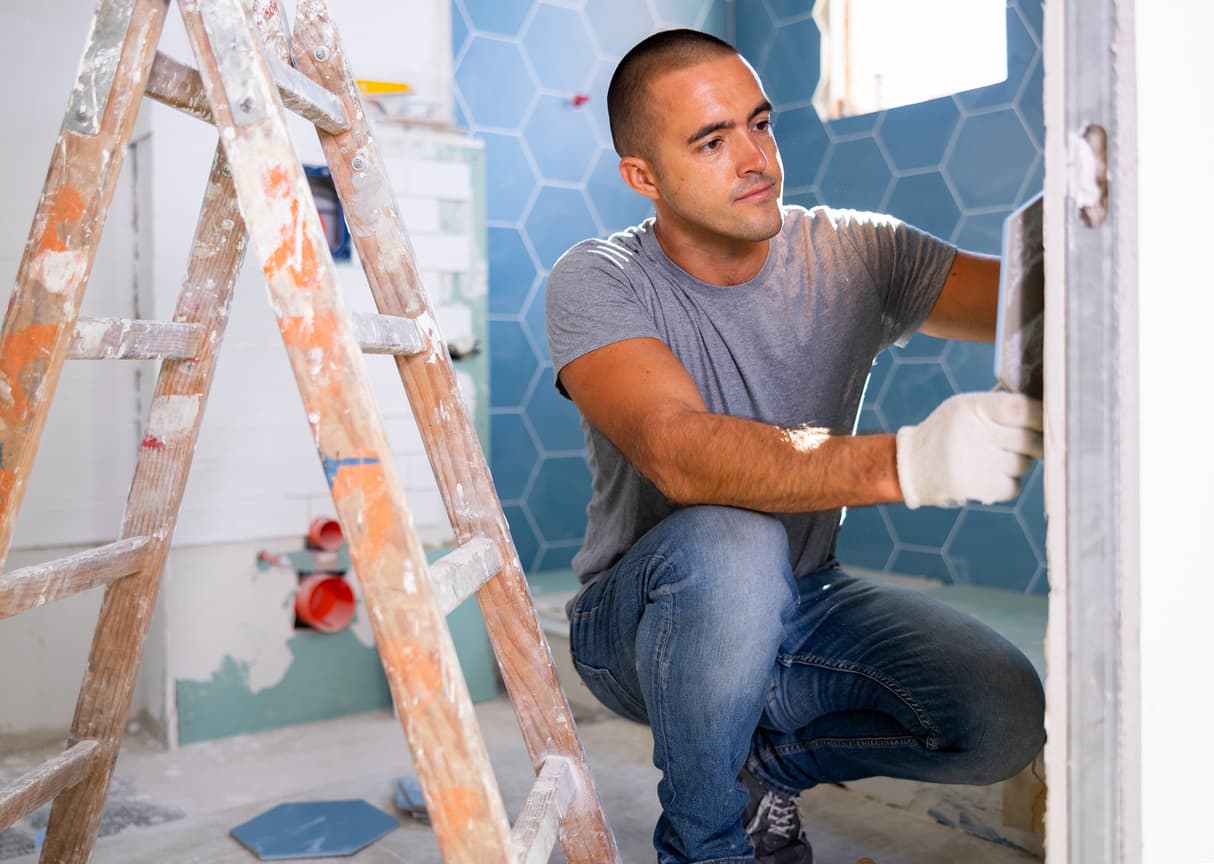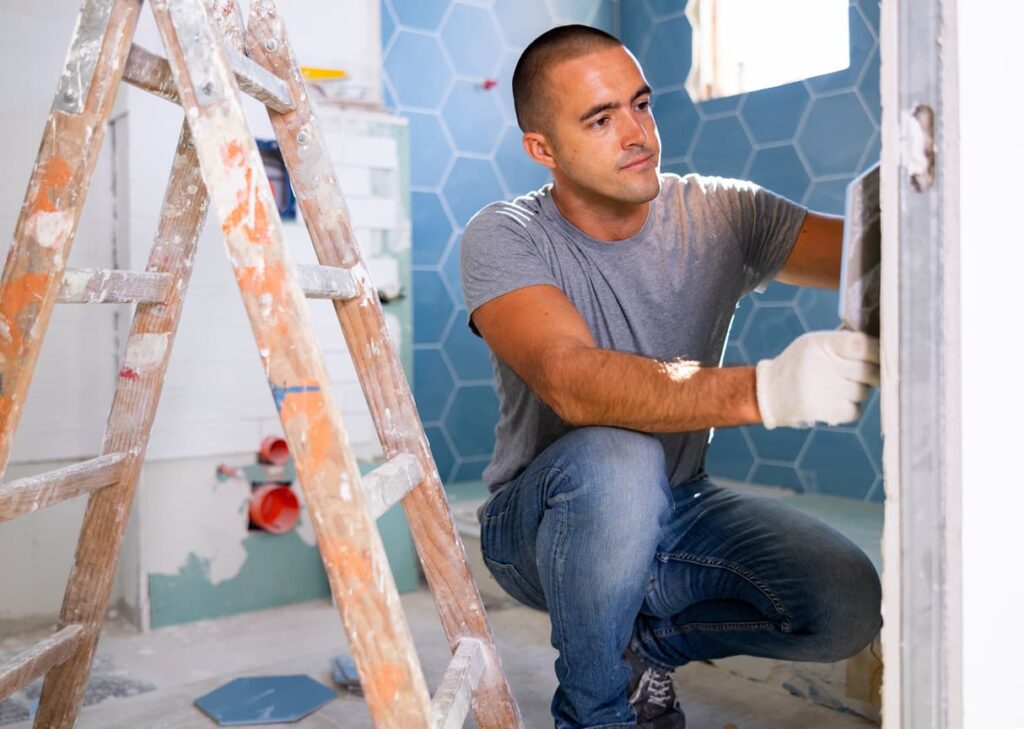 The biggest reason to utilize self storage during a home renovation project is to protect your belongings from potential debris, dust, and other damage. Renovations can come with a little collateral damage in the form of splattered paint, saw dust, and other construction materials. If you have electronics or other items lying around that could be affected by being covered in dust or debris, it's best to remove them from your home to protect them from potential damage.
Bigger renovation projects that involve knocking down walls can also put your belongings at risk.Avoid your items potentially being knocked over and breaking from construction and secure them in a storage unit.
Lastly, having additional space for working on your project can allow you to be more efficient. With more room to plan out your project and lay out your materials, you can be more productive. Plus, with less clutter around, you can access your painting tools and other items you need easier.
How to Use Self Storage While Renovating or Redesigning Your Space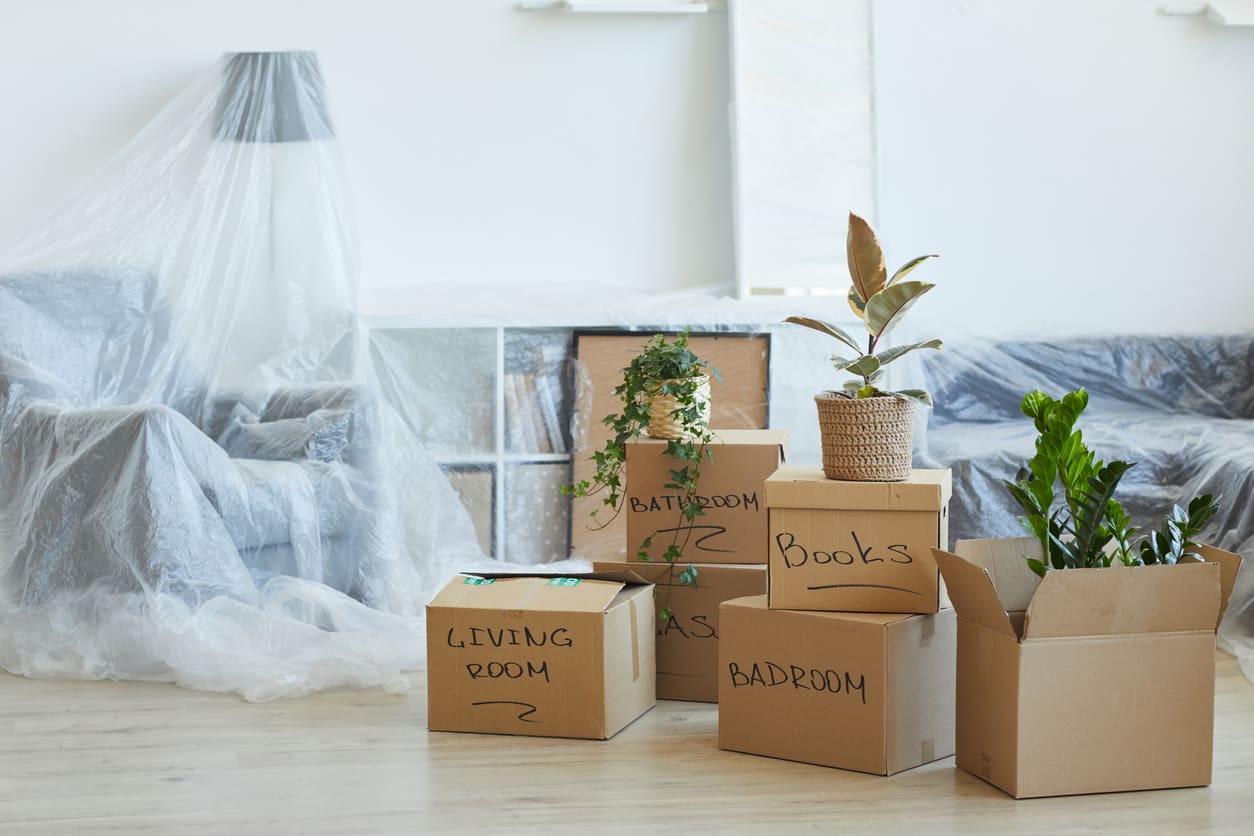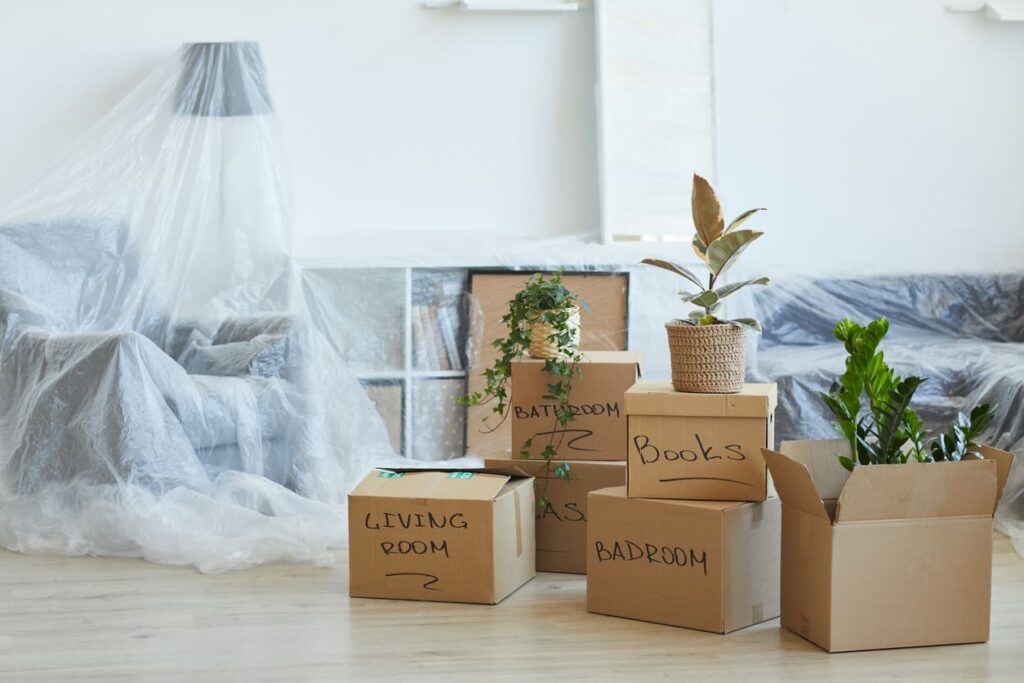 Now that you've determined you need a storage unit, where do you start? Easy! It's time to organize. Evaluate your personal belongings around your home and determine which you need to place in storage and which may be taking up the most space. Once you have an idea of what items need to be placed in storage, you can make a list.
1. Sort Your Items
Once you have your list of items that are going to self storage, you can start packing up your belongings. To make the process as easy as possible, we suggest sorting your items into similar groups. Categorizing your storage items can help you in the long run, as you'll be able to keep track of where your items are in the storage unit. For instance, you can either pack up storage items by room in the house, by size, color, or other factors. It can also be helpful to keep items you know you'll need easy access to towards the front of your storage unit.
2. Pack Up Your Items for Storage
Before packing up your storage items, you'll want to be sure you have the right materials. Although you may not be traveling far to your storage unit, properly packing your items can help keep your items in mint condition while they're in storage. Taking steps such as finding out which boxes to use for storage can make a big difference.
Depending on what you're planning to store, you may use plastic tote boxes instead of cardboard boxes (or vice versa). Both cardboard and tote boxes have different benefits. Plastic boxes can be more durable for holding heavier items, and they can hold more items. On the other hand, cardboard boxes come in a more of a variety of sizes and are more affordable. For more fragile items, you'll want to be sure to use bubble wrap and packing paper.
3. Find Your Storage Unit from Storage of America
Storage of America operates a number of excellent storage facilities across the Midwest. Additionally, we have a wide selection of storage unit types to choose from, and advanced storage features, including climate-controlled storage, to utilize. Whether you're searching for home decor storage or furniture storage, we have it! Our storage units range in size from 5×5 to 10×30, allowing you to find the right fit for you.
Our smaller 5×5 storage units are similar to the size of a closet, while our larger 10×30 storage units are comparable to the size of a large garage. Unsure which size of storage unit would be best? Browse our unit size guide for additional sizing information. Once you're ready to get started, find the nearest storage facility to you to rent or reserve your storage unit today!
More From Storage of America