Organize Your RV or Camper with Self Storage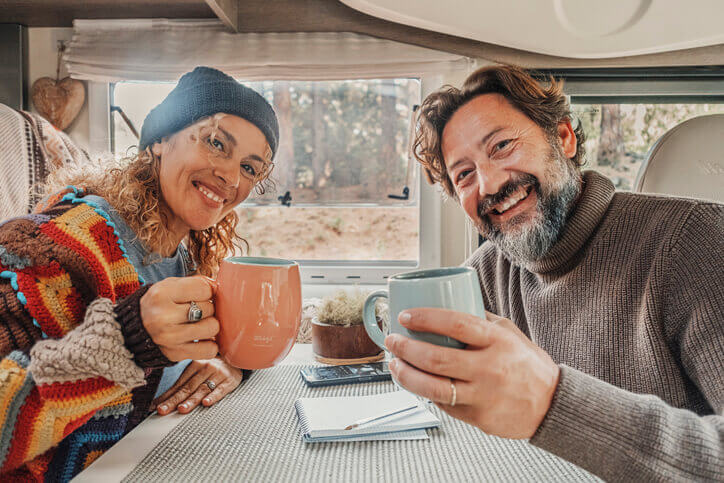 If you utilize an outdoor or covered RV storage space, you understand just how useful self storage can be to regaining valuable space around your home. But why stop at parking your RV at a self storage facility? Why not keep all of your road trip essentials in a storage unit nearby so you can quickly hit the road when the time is right? Here are three ways an additional storage unit can help keep your RV or camper organized and ready for a road trip.
Keep Small Appliances Stored in Your RV
When you're taking a road trip in an RV, you'll likely get ready in your RV. With that in mind, keeping small appliances you use regularly stored in your RV will save you a lot of time. These include hair dryers, straightening irons, coffee makers, electric kettles, and more. Stashing chargers for your phone and other electronic devices in your RV will also ensure you have a way to charge your phone on the trip without wondering whether you've forgotten your charger while packing.
An Extra RV/Camper Hack: Extra Small Appliances
It's tempting to bring your appliances from home, but it's actually better to purchase smaller appliances for your RV or delegate your spare appliances to your RV. Having more compact appliances will save on valuable space and cut down on the hassle of having to tote appliances between home and your RV.
Store Bedding in a Sealed Tote
No one wants to sleep on a bed that wasn't recently made, especially if you've left your RV in storage during the off-season. Instead, keep your bed stripped down to the mattress cover and store your fresh bedding in a storage container in your nearby unit. This will ensure you have fresh bedding ready to go for your next trip. No additional packing required!
Additional Camping Organization Tips
When organizing items for your RV, store your items in a clear container so you can easily find what you're looking for in your storage unit. This is especially useful if you have a storage unit you use to store more than your RV supplies. To take it a step further, labeling your containers will also help you quickly distinguish which containers are specifically for your RV.
Keep Recreational Equipment in Your Storage Unit
If you're the outdoorsy type, you probably have a good bit of camping or outdoor gear you bring with you on your RV trips. Whether it be your mountain bike for trail-riding, your kayak, or your tent, all of that gear is a lot to keep at your house and, once it gets disorganized, can make loading up your RV time-consuming. Keeping your camping and outdoor gear in a storage unit until they're ready to be strapped to your RV will save you lots of loading time and frustration.
Find Storage for Your RV and Supplies at Storage of America
Having an organized RV is crucial not only to having a stress-free trip but also to getting you on the road quickly and with ease. To help keep your RV organized, consider renting a storage unit for your road trip and camping gear. Our units range from 5×5 to 10×30 with convenient features such as keypad-enabled facilities, indoor-climate controlled units, and a resident manager who is available during office hours to answer questions.
If you're still parking your RV in your driveway but use a storage unit for household items, what are you waiting for? We offer covered and uncovered parking spaces up to 40 feet long—perfect for parking your class A RV or large camper trailer.
Whether you live in Michigan, Missouri, or anywhere in between, you can rest assured there is a Storage of America near you to help keep your RV organized in preparation for your next spring or summer road trip. Contact us today to learn more about our storage facilities, confirm availability, or rent a storage unit near you! 
Don't forget to use our storage calculator to find the unit best suited to hold everything you plan to store!
More From Storage of America