Preparing Your Boat for Winter Storage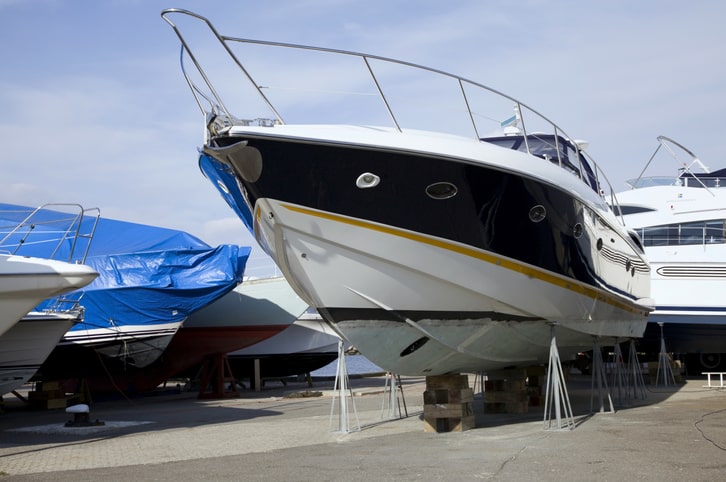 The air is getting crisper, the days are becoming shorter, and the leaves are changing colors, which can only mean one thing: boating season is coming to an end once again. As we say goodbye to summer and brace for months of snow and ice, however, there's something you've got to keep in mind: how to properly prepare your boat for winter storage.
How To Prepare a Boat for Storage This Winter
Like any vehicle going into self storage, your boat deserves proper care and preparation. First, you'll need to replace the engine's oil. Old oil has moisture and acids that can eat away at and damage parts in the engine, especially if your boat is sitting in storage for months on end. Always place your boat in storage with clean engine oil to reduce the risk of damage to its engine parts. You should also replace your gear oil.
Clear Out the Cooling Water
Next, you'll want to flush and drain the cooling water. As its name suggests, the cooling water is, well, water, and water always expands when it freezes. The last thing you want is for water to expand in your engine when freezing winter temperatures arrive. If you're new to boat ownership, we recommend reviewing a helpful tutorial to ensure you properly drain and flush the cooling water without having any issues.
Stabilize Your Boat's Fuel
Did you know boat fuel can deteriorate in as little as 60 days? Well, now you do, and it's crucial that you don't let that happen to your boat's fuel while it's in storage. Otherwise, you'll risk the deteriorated fuel gumming up your engine and leaving a nasty little surprise for you to find in the spring. You can find plenty of great marine fuel stabilizers on the market to take care of your boat for the winter.
Prep Your Boat Against Rust and Corrosion
"Rust" and "corrosion" are two of the worst words a boater can hear. That's why you need to always coat your internal engine components with a fogging oil spray before winter boat storage. Until you can start your engine up and get the oil moving through and coating those internal components again, a fogging oil spray provides the protective coat the need to prevent corrosion.
Other spots you should protect from rust, oxidation, and corrosion are your engine's grease fittings. Apply a marine lubricant to the areas to ensure they're shielded from whatever winter may throw at them.
Clean Out Your Boat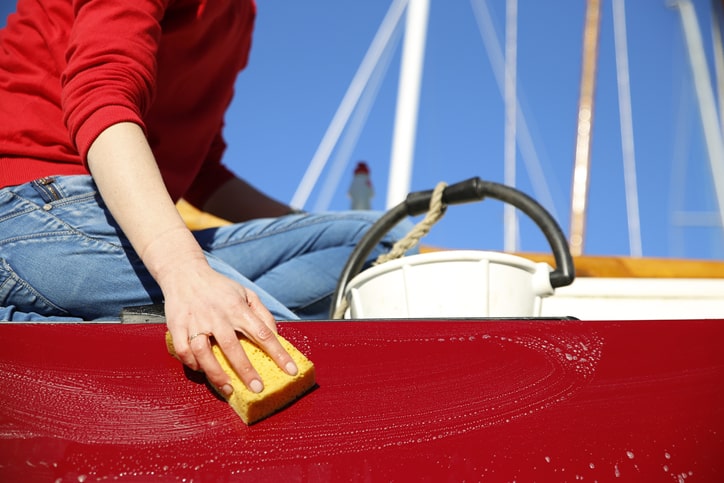 Make your boat less appealing to pests by removing clutter and potential food sources. Wipe down any drink or food stains, vacuum up crumbs, and throw out old wrappers and bags that may have traces of snacks on them. Once you've cleaned out the inside of your boat, you should also wash and wax its exterior to ensure it's squeaky clean for next season.
Wrap Your Boat for Winter Storage
Our final recommendation for winter boat storage? Shrink-wrapping it. It may sound like overkill, but shrink-wrapping your boat is the ideal way to seal it against pests, animals, and moisture while it's in storage – especially if it's going into an outdoor covered storage unit or uncovered parking space.
Do I need winter boat storage?
If your M.O. is to cover your boat with a tarp and park it in your driveway or garage until spring, it's time to try something better. While keeping your boat in your driveway isn't necessarily "bad," it's not great—and some HOAs may not even allow you to do so.
In addition to crowding your driveway and taking away space that could be occupied by a vehicle you're actively using, you're depriving your boat of winter storage that truly shields it from the often harsh winter elements.
A tarp may keep your boat safe from rain, but heavy snowfall can still cause the cover to collapse. Mice and other unwelcome critters can easily wriggle under that tarp and make a cozy little nest for themselves in your engine. The last thing you want to find when you uncover your boat next year is a mess of chewed wires and gnawed-up seats.
Benefits of Indoor or Covered Winter Storage for Boats
Instead of leaving your boat to fend for itself in your driveway under a tarp, give it a home away from home in a storage unit. At Storage of America, we offer a wide range of boat storage options, such as covered outdoor storage and indoor boat storage units. Unlike your driveway, our covered and indoor storage solutions shield your boat from winter weather.
Hesitant to commit to long-term boat storage? If spring weather returns sooner than expected, we've got you covered. At Storage of America, we keep our winter boat storage rates affordable with convenient month-to-month leases.
Enjoy Peace of Mind This Winter With Boat Storage at Storage of America
At Storage of America, we're committed to making winter boat storage convenient and affordable. In addition to our month-to-month leases, many of our self storage facilities are located near major highways, so taking your boat from its storage unit to your desired body of water is a breeze.
Ready to enjoy a better winter boat storage experience? Find a Storage of America location near you today!
More From Storage of America