Our Best Insider Self Storage Tips and Tricks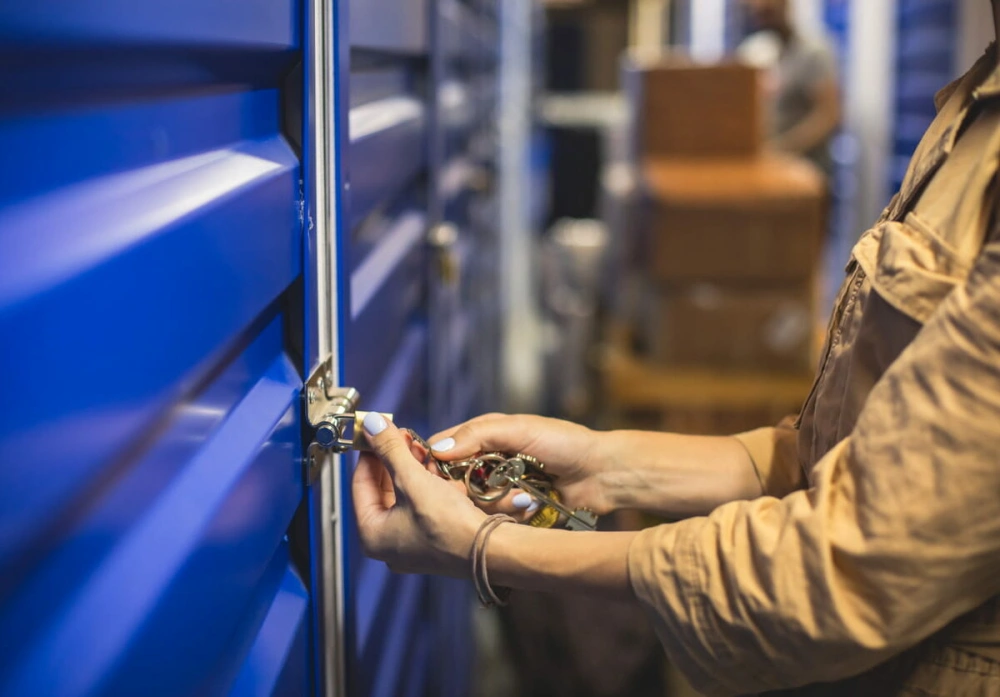 Whether you're in the middle of a move or just need a place to keep the extra things taking up room around your home or business, renting a self storage unit can have many positive impacts on your life. In addition to simply creating some much-needed extra space, you'll eliminate the stress that comes with constant decluttering and cramming all your things together.
While renting self storage is undoubtedly convenient and affordable with Storage of America, making sure your experience goes well is a little more challenging. Thankfully, our team of highly trained storage professionals has the experience and knowledge necessary to help set you up for success. Keep reading for tips on how to protect furniture in storage, move into your unit, and more.
Finding the Right Facility
The first step in acquiring the extra room you need is finding the right self storage facility for you. You'll want to identify a location that is easily accessible and comes with the amenities you desire. Depending on what you're storing, you may need certain accommodations like climate-controlled storage, advanced safety features, or vehicle parking.
More than anything, you need to find a unit that will comfortably fit all of your things. And according to Storage of America marketing manager Tanya Churchill, that can sometimes be easier said than done.
"People always ask what size unit they need and if they can stack their items," Churchill said. "I let them know it all depends on how much wiggle room they want. Some people want to put items into storage and never touch them. Others want to use their storage unit to go through items and organize them. … Many people don't realize that they want a bigger unit so they can have a walkway."
To get a better idea of how much space you need, use our space calculator tool. You can also explore a few of our most common sizes and see what people keep inside them.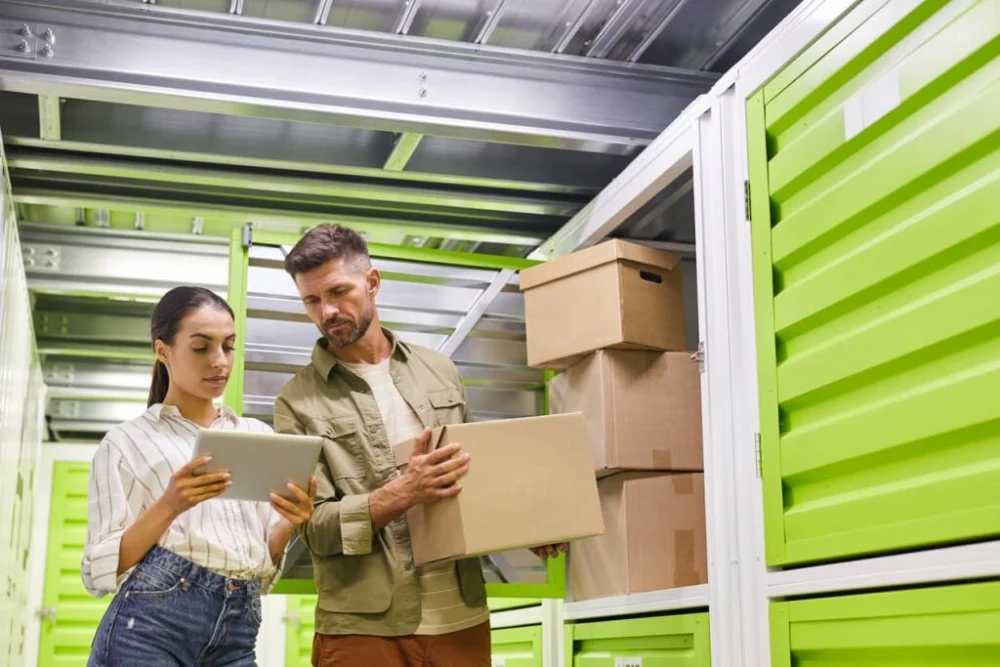 Moving Your Things In
Once you've got your space picked out and have closed on your contract, it's time to prepare for move-in day! If you haven't already packed your things, make sure they're clean then load them into sturdy containers or directly into your car. Cardboard boxes are cheap and easy for transportation, but containers made of stronger materials like plastic can offer better protection and will last longer.
"[Plastic] totes keep dust and critters out, so I like to use them more than boxes. Plus, totes are less likely to crush," said Chestnut, IN, senior property manager Laura Terrell. "Shelving is a good idea if you are storing long term and need access to items regularly."
The packing and move-in stage can also be a great opportunity for you to declutter and condense what you own. Many people discover they no longer need all of the things taking up space in their closet, garage, or basement while clearing it out for storage, opting instead to donate it or throw it out to save some money.
"As you are loading your vehicle with the items you plan to store, get rid of things as you go!" said Debra Brewer, assistant property manager at our Crawfordsville, IN, location. "This could reduce the size of your unit you need!"
Keeping Your Property Protected
One of the biggest concerns people have when renting a storage unit is how to make sure their things are protected, particularly with large items like furniture. Boxes might be easy to carry, but you must show a little extra care when storing couches, beds, dressers, or anything else that's easily breakable.
Before you move anything in, you'll want to lay down a cover to protect moisture damage that can seep in from the ground. When it comes to what to put on the floor of your storage unit, there's really no better answer than plastic.
"One of the things I recommend to my clients is to put plastic on the cement floors before putting any furniture or cardboard down," said Joseph Dennis, property manager of our Rock Island, IL, location. "We sell large plastic sheets that usually leave enough to wrap up and over things to keep the dust off as well."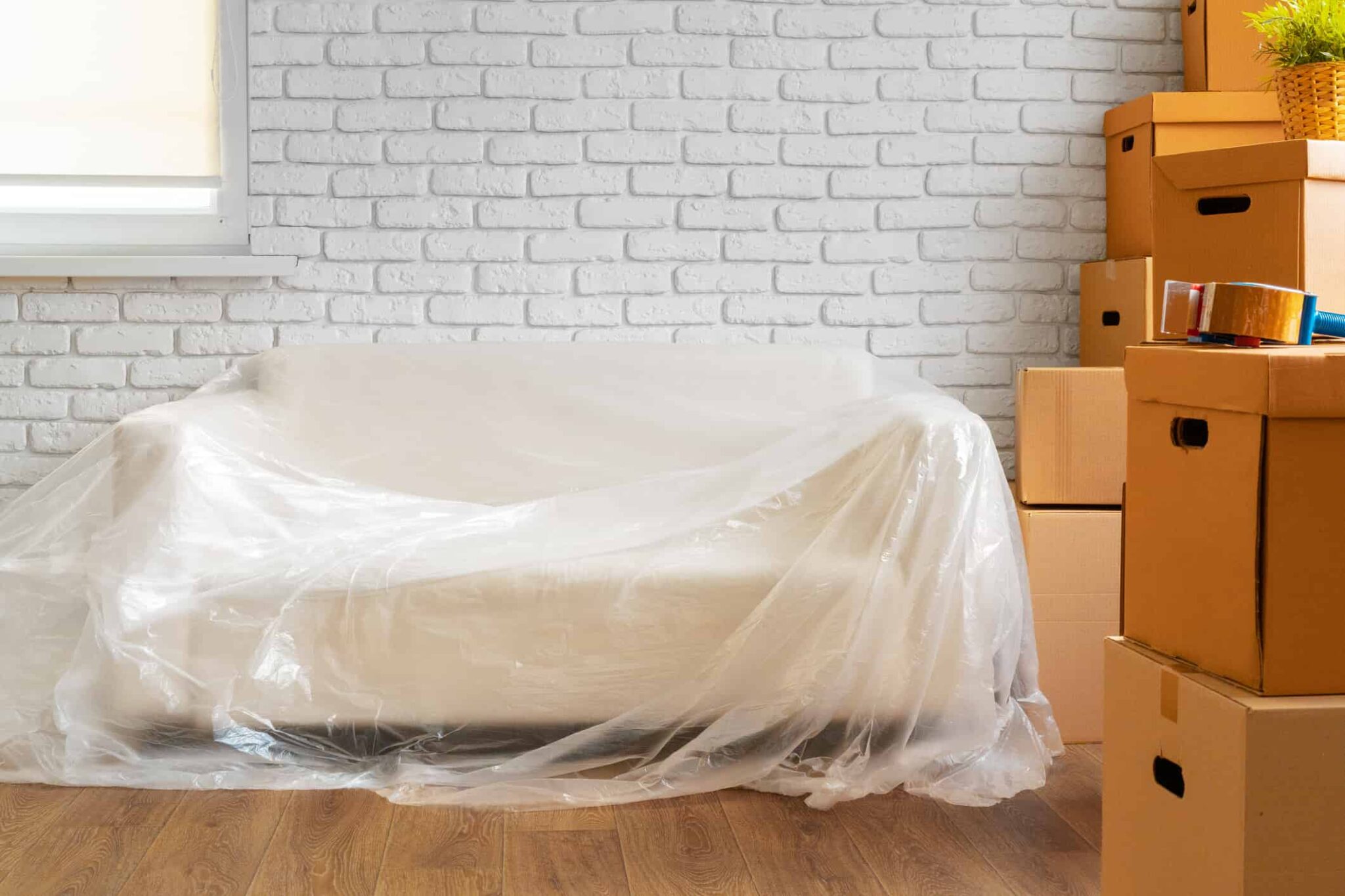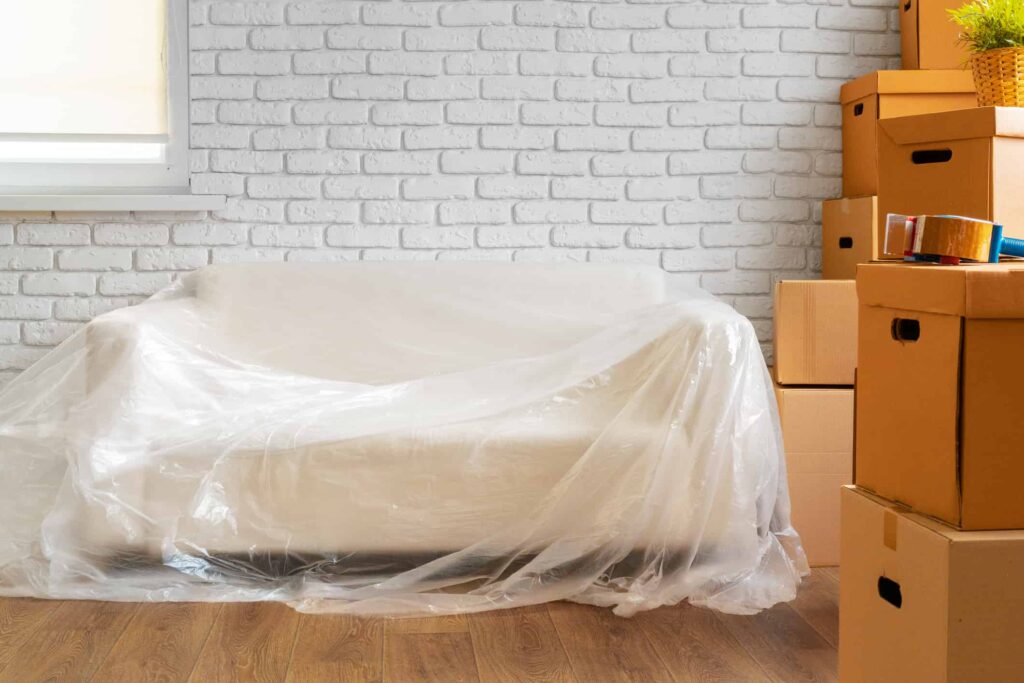 Wrapping furniture for storage can help protect it from dust, dirt, pests, moisture, scratches, impacts, and many other types of damage. You can use any soft but sturdy material, including blankets, quilts, bubble wrap, and newspaper. If you want the sturdiest protection, buy your moving and packing supplies at your local Storage of America facility.
"I learned this from the wife of a veteran, who has had to move many times," Dennis said. "We sell heavyweight packing paper, thicker than newspaper. She uses it to wrap all her dishes and ceramic pieces, then puts those in uniform-size boxes to utilize space as efficiently as possible."
Some common things that can benefit from being wrapped are upholstered furniture, wooden tables or desks, electronics, glass panes and tables, dishes, and mattresses.
"Out of anything to store, [mattresses are] the most important to cover in plastic," Dennis said. "One, to keep dirt and dust off. When moving, I see so many people setting their mattress on the ground while moving from point A to point B. Also, plastic will protect the cloth if sitting on a bare cement floor, which can release moisture—especially on an excessively humid summer day."
Depending on where you live, that heat and humidity can often be too much for your things to handle. If you want to know your belongings are comfortable even as temperatures rise, invest in climate-controlled storage with Storage of America.
Strategically Optimizing Your Space
Moving things into storage is the perfect time to get organized. Whether you're stashing out-of-season clothes, extra appliances, or something else you don't have space for, make sure you are conscious about where things are going and how you're using the space you fill up.
"When loading your storage units, always start with the biggest items to the back and most used to the front," Dennis said. "I also try to recommend stacking up as much as possible, especially when loading a large unit. So many times when [customers] run out of space, it's because they did not stack up."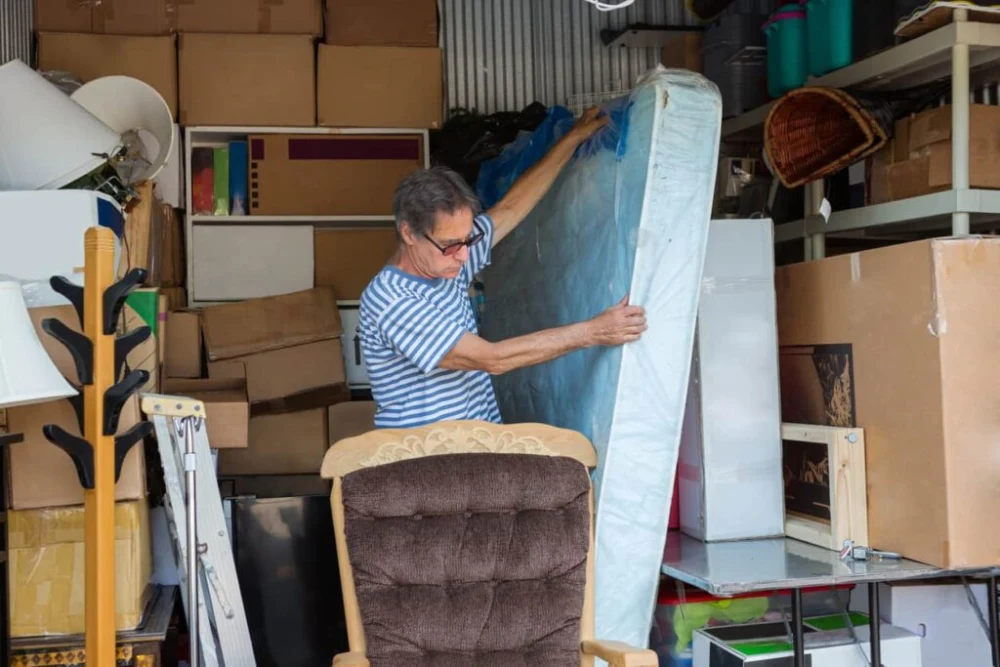 A good rule of thumb is to put your heaviest and sturdiest items on the bottom and work your way up from there. While you want to utilize as much space as possible, you need to be smart about it. Think about the things you'll need to access (fishing gear, vinyl records, etc.) and make sure they're easy to get to.
"Leave an aisle down the middle of the unit if possible," Terrell said. "Don't cram the unit so full you can't get to anything without moving half of the stuff out."
If you don't make a point to organize, you may end up regretting it.
"Always label the boxes! You don't think you need to know which box has your pots and pans until you need to make breakfast. Then you are rummaging through all the boxes at 7:00 a.m. with a rumbling stomach wishing the boxes were labeled," Churchill laughed.
Rent Expert Self Storage Solutions From Storage of America
Finding space for everything you own at home or work can be difficult, but it doesn't have to be. Storage of America offers convenient and accessible storage units in several locations across the United States with availability suited for any budget. We offer options for residential storage and business storage, and many of our facilities offer boat storage and vehicle storage as well.
Whether you're looking to store something big or small, you'll find the space you need with Storage of America. And thanks to the knowledge of our friendly and expert-trained staff, we guarantee you won't find a better self storage provider in the Midwest. Find the closest Storage of America facility to you to get started today!
More From Storage of America