The Importance of Business Growth and How Storage of America Can Help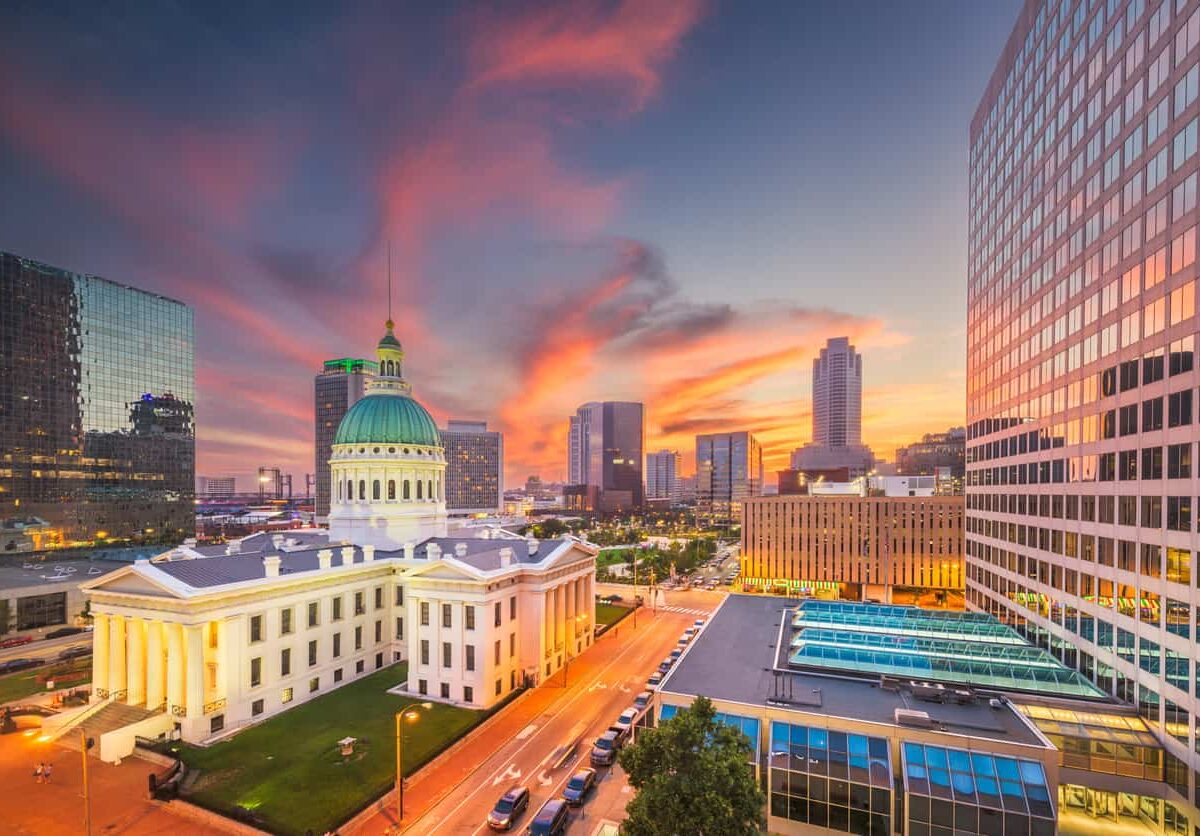 Growing a business can be more challenging than running it, as companies must make strategic decisions to ensure growth. From managing inventory to expansion needs, many factors can hinder growth, such as limited resources, inefficient processes, and lack of space. But Storage of America offers an effective solution for St. Louis businesses. This comprehensive guide explores how Storage of America's affordable and convenient storage solutions can help companies to grow.
As a business owner, it is crucial to focus on growth. By using Storage of America's services, companies can free up space and redirect their resources towards other areas of their operations, leading to growth and taking their operations to the next level.
How Storage of America Can Save You Money
Storage of America provides cost-effective storage solutions for businesses in St. Louis, saving them money compared to expensive warehouses. Companies can choose the storage unit that best suits their needs and budget from Storage of America's various sizes, freeing up funds to redirect toward other crucial areas. This cost-effectiveness gives businesses a financial advantage, allowing them to invest in employee retention, leading to improved profitability and business growth.
Extended Access to Inventory and Workspace
Using Storage of America's services provides businesses with the convenience of having extended access to their inventory and workspace, leading to increased productivity and efficiency. This benefit is precious for companies operating beyond standard office hours or with unpredictable work schedules. Extended access to their storage unit anytime allows businesses to retrieve what they need without waiting for specific office hours, allowing them to make the most of their time.
In today's fast-paced business environment, having flexible and convenient access to inventory and workspace is crucial, and Storage of America provides businesses with this much-needed flexibility.
Peace of Mind with Professional Storage Services
Businesses can enjoy peace of mind and security using Storage of America's professional storage services. Our facilities have surveillance cameras and other advanced security measures to help protect assets from theft and damage. Business owners can store their inventory and equipment, knowing Storage of America uses state-of-the-art security features such as electronic gate access to prevent unauthorized access.
Our climate-controlled storage units also help protect sensitive materials and equipment from temperature changes, ensuring they remain in excellent condition. By utilizing Storage of America's professional storage services, businesses can focus on other vital aspects of their operations, such as customer satisfaction and business growth, knowing that their inventory and workspace are well-protected.
The peace of mind provided by Storage of America's professional storage services enables businesses to conduct their operations confident that their assets are in good hands.
How Different Types of St. Louis Businesses Can Enjoy Storage of America


Storage of America's versatile services benefit St. Louis businesses across many sectors. E-commerce stores can optimize inventory management by storing products in secure and convenient storage units, while construction companies can keep equipment and materials for easy access. Medical facilities can also store supplies and equipment for improved patient care and efficiency.
Law, accounting, and retail businesses can store essential documents or extra inventory to save costs on expensive warehouses, improving profitability and growth. With various storage unit sizes, advanced security measures, and flexible rental terms, Storage of America provides convenience, flexibility, and peace of mind for thriving in today's competitive business environment.
Discover Affordable and Flexible Office Space Rentals for Your Growing Business
Are you a solopreneur looking for a space to work, get creative, or manage invoices? Rent an office space at our St. Louis storage facility! Our office units provide an affordable way to separate your home from your work, allowing you to maintain a professional setting and increase productivity.
Business owners must have a commercial space that meets their needs without breaking the bank. We offer affordable, flexible business space rentals to accommodate your growing business.
With various rental options, you can customize the size and layout of your workspace to meet your requirements. Whether you need a private office or a shared workspace for collaboration, we have you covered. Plus, our flexible leasing terms can help you scale up or down as your business evolves, making small office space for rent in St. Louis a cost-effective way to grow your business.
How to Optimize the Use of Storage Solutions for Business Growth
Businesses can follow a few best practices to optimize storage solutions. Reviewing inventory to determine what you should keep in storage and what you can sell or donate is crucial. Clear labeling and inventory lists are also essential in increasing efficiency and minimizing the time spent searching for items.
Assessing current storage needs and identifying potential areas for improvement in existing storage space is another critical step toward business growth. Professional storage services such as Storage of America can provide a cost-effective way to expand storage capacity. A regular inventory management system can help keep track of stock levels and ensure adequate supplies to meet demand.
Take Your St. Louis Business to the Next Level with Storage of America
Get started with Storage of America's professional storage services today. Visit our website, select the best storage unit size for your needs, and sign up for a lease to use your unit immediately.
St. Louis businesses can save money, increase productivity, and improve their bottom line with cost-effective, convenient, and secure storage solutions. Storage of America offers tips and best practices to optimize the use of their services, ensuring your investment is worthwhile.
Whether you're an e-commerce business optimizing inventory management or a medical facility storing essential supplies and equipment, Storage of America has you covered. Companies can focus on critical aspects such as customer service and business growth by freeing up space and optimizing storage solutions. Don't wait any longer; take your St. Louis-based business to the next level with Storage of America's professional storage services.
More From Storage of America