Turning Your Sunroom Into a Thriving Winter Greenhouse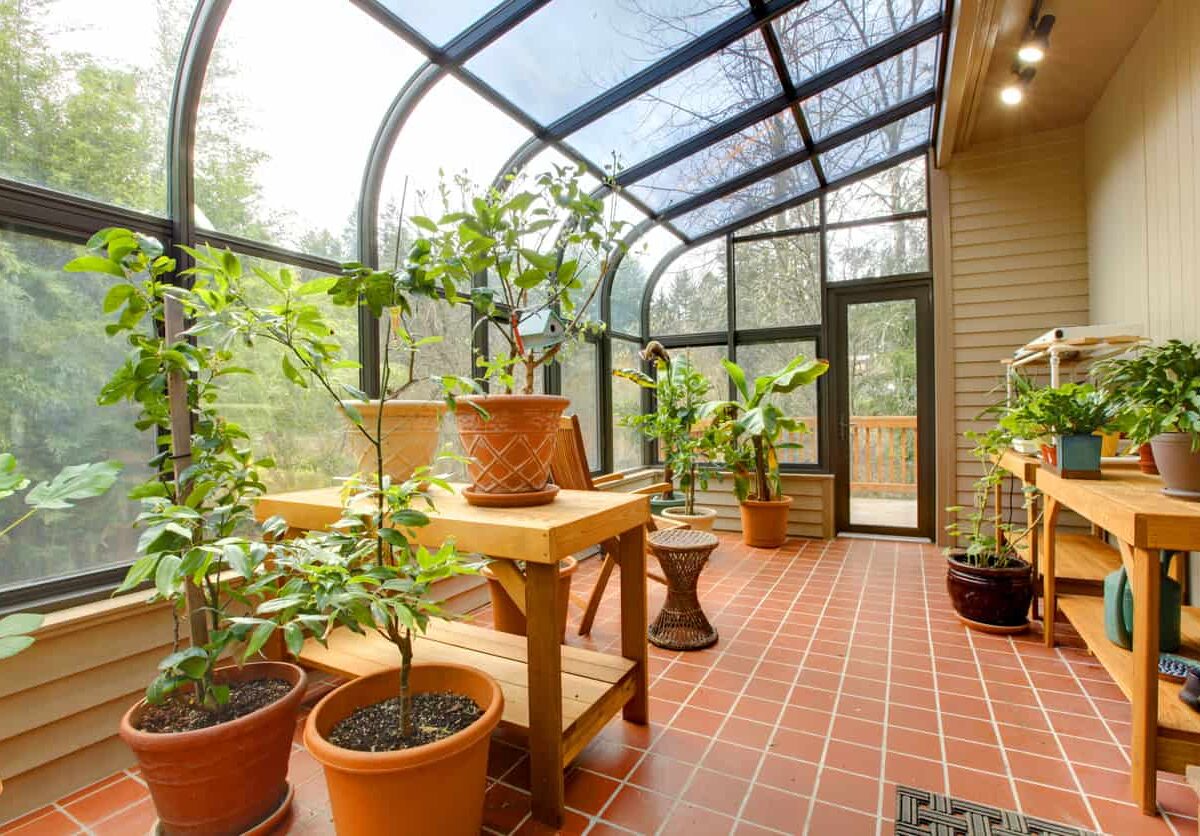 During those warm months, sunrooms are one of the best amenities you can have in your home. These rooms are great places to get some extra sunlight during the day, read a book in a serene space, take care of plants, and so much more. These rooms serve as a highly customizable space for your own unique plans. However, these summer sunrooms can become underutilized as the cold starts to roll in.
Winter Sunroom Tips
Before getting started working on your winter sunroom, there are certain technical factors to address. Optimal plant growth means there must be plenty of access to light while also allowing for some degree of shading. Particularly in the winter months, it is recommended to provide plants with at least 6 hours of light daily to ensure their proper development and overall well-being.
On top of light exposure, maintaining an appropriate temperature within the greenhouse is essential, especially during nighttime hours. If you're building a new sunroom, it is advisable to discuss heating options and energy efficiency with your sunroom installer. Their expertise can guide you toward effective solutions that meet your needs. For existing sunrooms, insulation options may help you beat the chill of winter.
Sunroom Greenhouse Ideas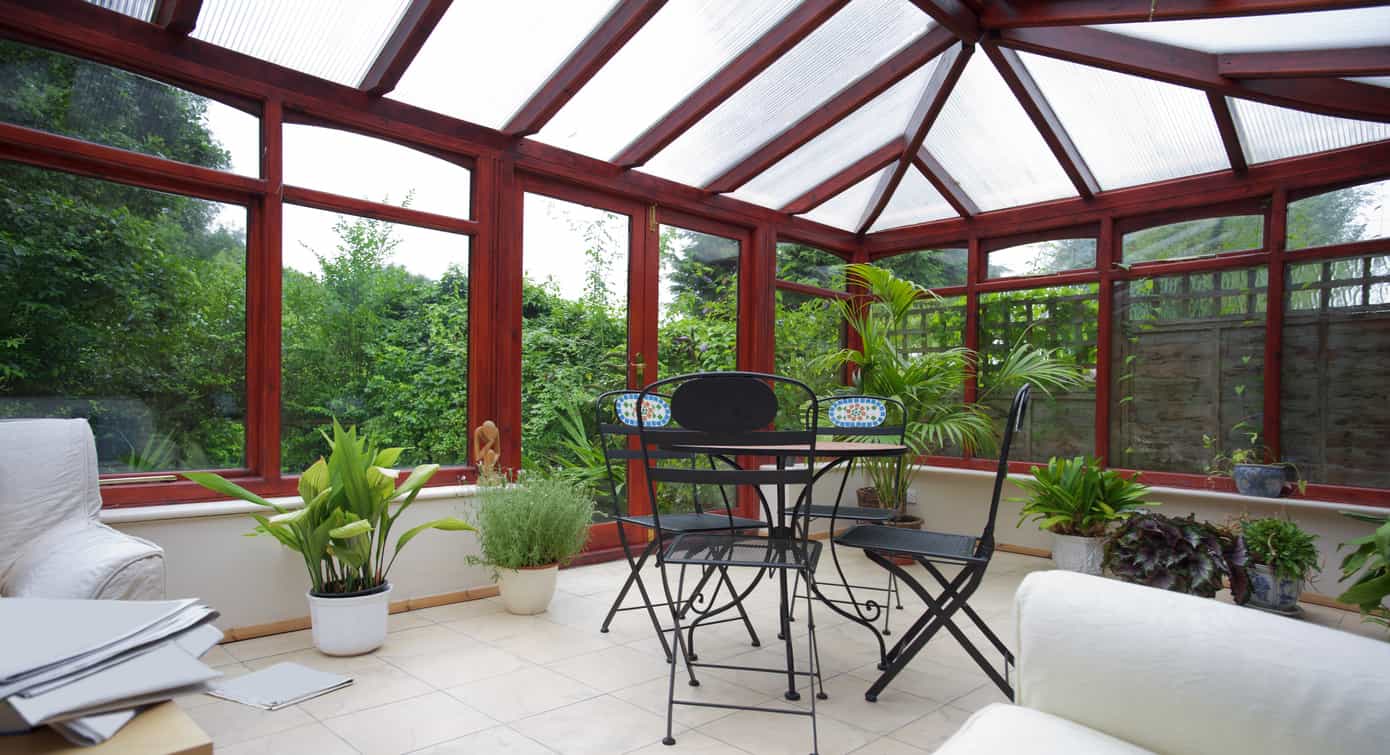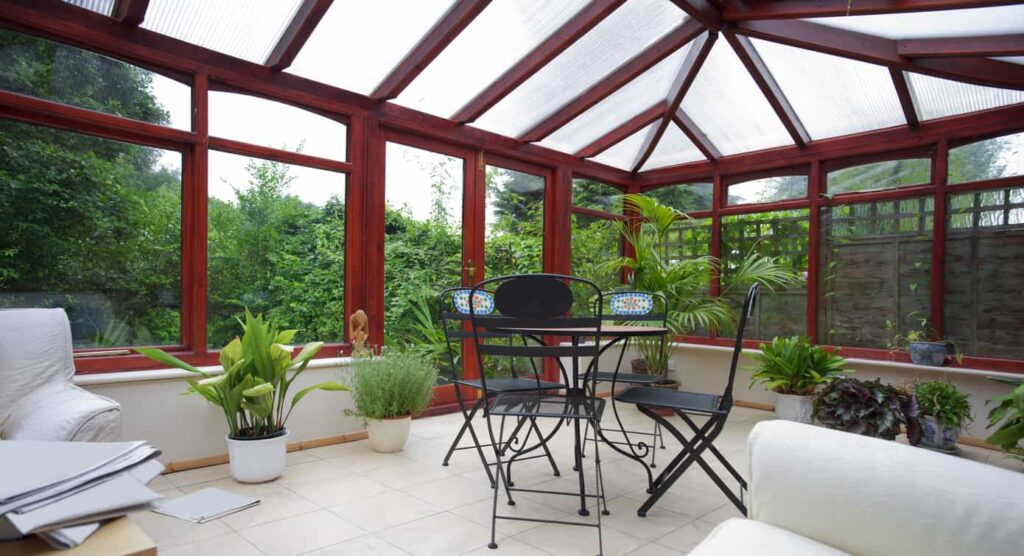 To have a successful greenhouse filled with thriving plants, you may want to make some changes to your sunroom. Some of these changes include:
Warming your floors. When the fall and winter seasons roll around, the cool and crisp air can make its way into every nook and cranny in your house. Installing radiant flooring into your home is a great way to ensure warm floors while also still being energy efficient. If you are looking for a more cost-effective option, a large space rug can also help with insulating heat and keeping your feet warm and comfortable.
Installing UV light. Being able to keep your winter greenhouse warm is important for your comfort but also for keeping your plants alive and well when the weather is cold outside. UV lights are actually very helpful for plants, speeding up the photosynthesis process and creating stronger organisms as a whole.
Adding Window Coverings. Adding window coverings to your greenhouse is helpful to prevent cold air from getting in, as well as keeping the warm air in. If you attach an overhead curtain rod, you can more easily close and open your curtains as weather and sunlight patterns change. While you'll probably want natural sunlight to come in to help your plants grow during the day, closing your curtains when the sun goes down may help you keep your sunroom a bit warmer overnight.
Creating Seating Areas or Work Nooks. If you'd like a cozy place to read, work, study, or tackle craft projects, why not create it in your sunroom-turned-greenhouse? Your plants can serve as the main decor, but you can always add even more personal touches and functionality through your choice of furniture.
Foods and Herbs to Grow in a Winter Greenhouse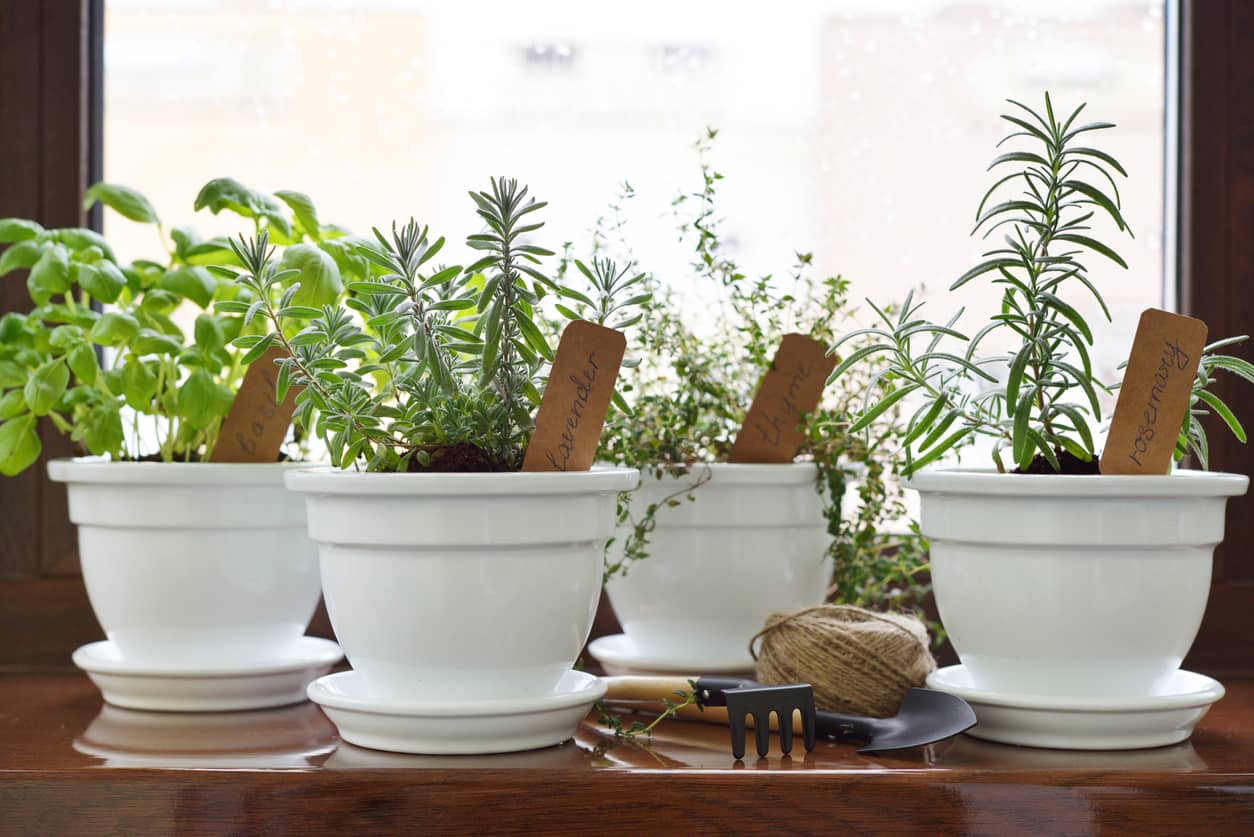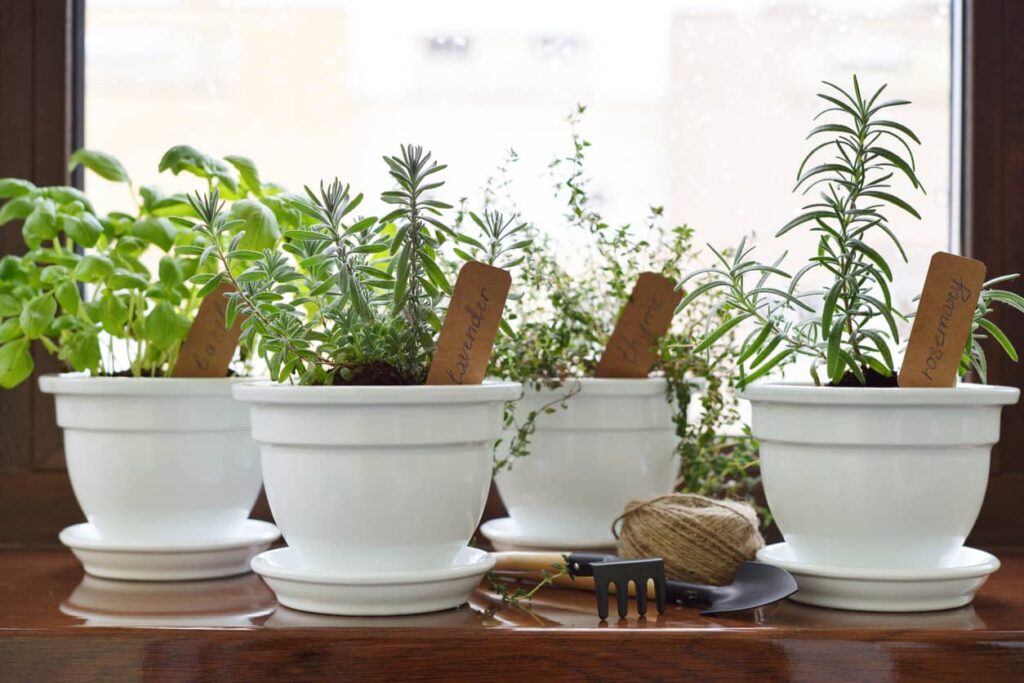 The winter is a great time to grow some fresh produce to enjoy during the cold months. Along with houseplants, you can grow your own produce in a winter greenhouse. For example, you can try the following:
Potatoes: Grow in containers with 2 parts soil, and 1 part compost. If you want to, you can start early for the March harvest. Alternatively, you can start them a bit later and then transition them outdoors as the weather becomes milder.
Winter Lettuce: Lettuce is a perfect vegetable to grow in the winter, giving you fresh and crunchy food for salads or toppings. These are very quick to grow, so you can harvest when the large leaves form.
Spinach and Kale: These are a hearty green for winter. These can actually withstand a variety of temperatures, so winter is a great time to start growing.
Broccoli: Keep the greenhouse warm for winter-long growth, begin in mid-winter for spring planting.
Fresh Herbs: There are so many herbs that can be grown around wintertime. Late autumn is the prime time to plant herbs like coriander, dill, and mint. Parsley is capable of enduring the cold and even light snow. Some herbs like thyme and sage may be affected by winter's dampness, but they flourish in a greenhouse. Once the warmer weather comes in, you can feel free to move these herbs to outdoor gardens.
While these are great for wintertime growth, there are still plenty of other options for what you can grow in your winter greenhouse.
Make Your Sunroom Greenhouse Special with Storage of America
At Storage of America, we look to provide you with great tips for your greenhouse, and an easy storage solution to declutter your home! If you are looking to redesign or renovate your home, sunroom, or office, our storage units can help you find the room you need to store extras during and after your project. To start a self storage rental online today, find the nearest Storage of America facility and rent or reserve your unit!
More From Storage of America