Your Furniture Storage Questions Answered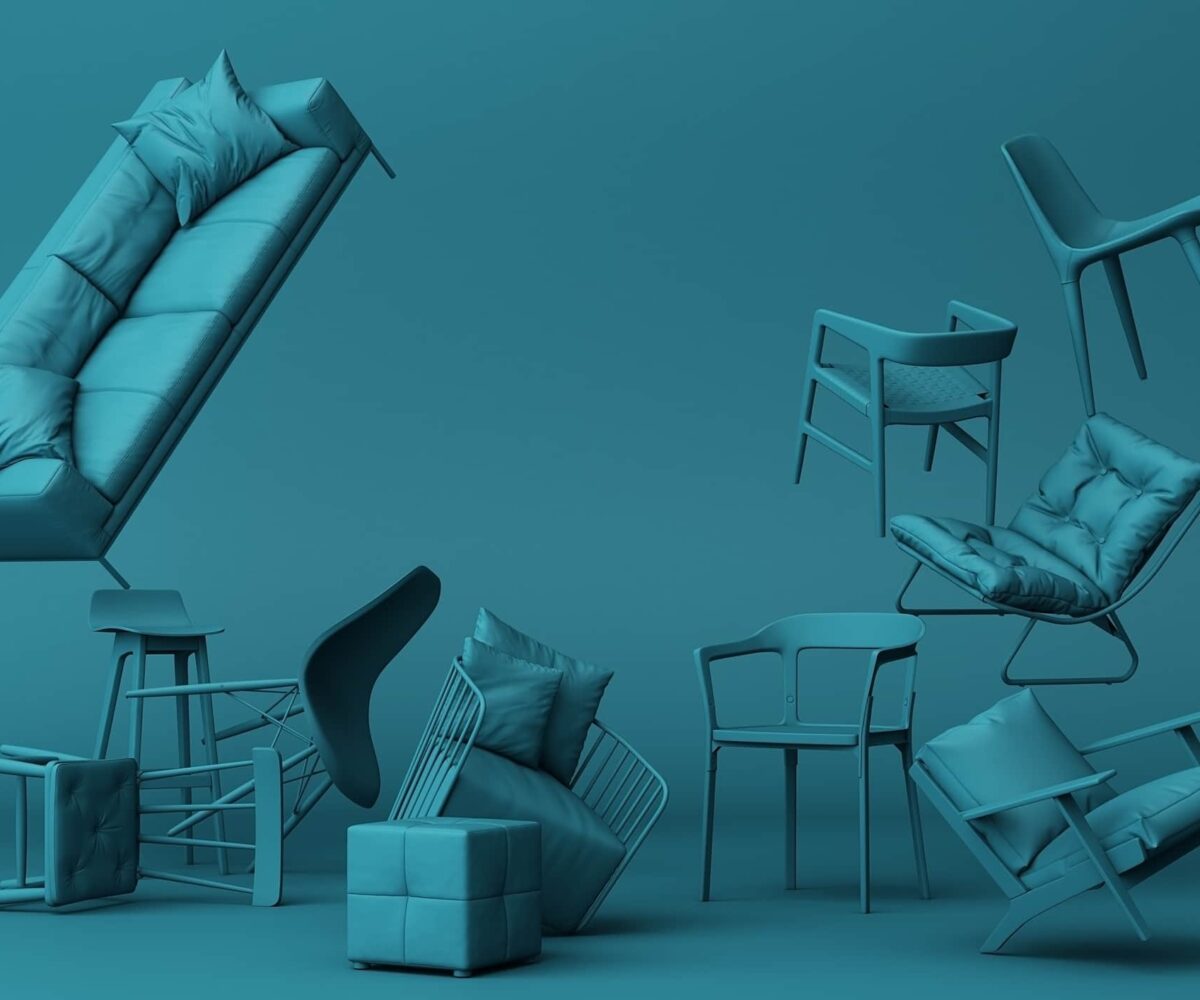 Whether you're wondering if you can store furniture in a storage unit, when to use climate-controlled storage, and how to efficiently pack a self storage space, Storage of America is here to help. We'll help answer your biggest furniture storage questions in this blog. Plus, our friendly staff is here to help answer your questions and get the space you need when you choose your nearest Storage of America location.
Can You Store Furniture in a Storage Unit?
Yes, you absolutely can use a self storage unit for furniture! Storage units are available in a wide range of sizes, so you can store large and small pieces of furniture in one. Many storage facilities, like those offered by Storage of America, are equipped with extra features, like drive-up storage units or elevators, to help make moving your furniture in and out of storage as painless as possible. Additionally, Storage of America accommodates month-to-month storage rentals, making it possible to store your furniture temporarily during a move or renovation.
Now that we've answered the biggest question, let's get into the grit and details: how to store furniture in a storage unit in a way that preserves your furniture and maximizes space.
Should You Clean Your Furniture Before Storage?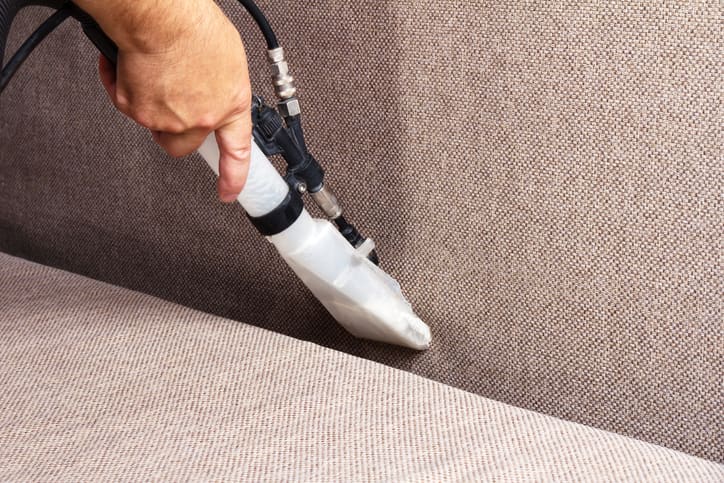 Yes, you should definitely clean your furniture before storing it. This can mean vacuuming upholstery, sanitizing leather, or wiping down wooden furniture. If you need to use water at any point during the cleaning process, make sure your furniture is dry afterward so your belongings don't develop any mold.
Covers and wraps can also be applied for an additional layer of safety. Lightly apply saran wrap or drape your furniture in blankets to reduce moisture, avoid dirt, and protect against dust.
How Do You Select the Right Storage Size?
Obviously, the right storage size depends on your needs, but fortunately, there are a lot of options. Storage of America has put together a space calculator so you can figure out exactly how large your unit should be once you've accounted for the amount of space each item will take that you intend to store. Keep in mind that you can stack certain things on top of each other to save room as well.
How Do You Leverage Vertical Space in a Storage Unit?
We encourage you to make the most of all the vertical space possible, regardless of your storage unit size. You may bring your own racks to suspend things off the ground or even pile boxes or furniture on top of each other. Don't forget you can even store smaller items in the different compartments of your furniture or appliances!
However, a word of caution. Don't overload any particular item with too much weight to the point that it could damage the cover or the furniture itself. Stack and stuff only as long as you can without damaging anything, and consider using wall hangers or standing shelves if you've maxed out the stacking potential of your items.
Should I Organize My Storage Unit?
If you have enough items that you fear you might lose track of something, we encourage you to label and organize your belongings. The best way to store and organize the furniture in a storage unit ultimately falls on whatever feels intuitive for you.
Generally, however, you'll want to keep similar items together and make sure to put your most frequently used items in the most accessible spots, usually near the front of your unit. If you're using a storage unit as you move or renovate your space, you might even want to group furniture and other items together in the unit by room, so you can get everything you need to move back into any given room more easily.
Do You Need Climate-Controlled Storage For Furniture?
Many storage facilities offer climate-controlled storage. A climate-controlled storage unit is equipped with extra temperature control. These units are regulated within a milder temperature range to reduce the chance of extreme temperatures cracking, warping, or otherwise doing harm to more sensitive belongings. Climate-controlled storage is often recommended for items like wooden and leather goods, upholstered furniture, important documents, and photographs.
With that in mind, do you need climate-controlled storage for your furniture? While you can rent any type of storage unit you see fit for your belongings, we do typically recommend climate-controlled storage for furniture. This is because most furniture is at least partially made of temperature-sensitive materials like wood, leather, and certain textiles. With the exception of furniture designed for year-round outdoor placement, a climate-controlled storage unit will likely be your best option for ensuring furniture stays in pristine condition while being stored.
Find Your Furniture Storage Space With Storage of America
Furniture can and should be easy! Whether you're storing extra household or business furniture for the long term or for a little while, we hope these tips help you get started.
Need more insight on storing your furniture in a storage unit, or need to get a storage unit squared away? Just find a Storage of America facility near you or contact us to get started!
More From Storage of America