3 Things to Consider Before Moving in with Your Significant Other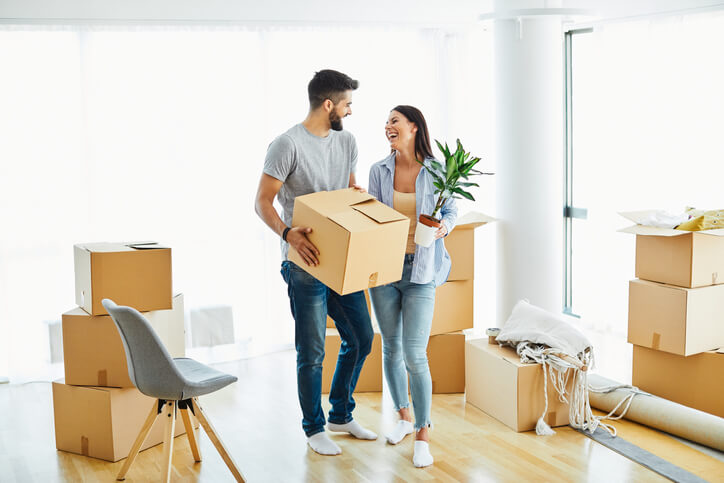 Moving in with a partner is a huge milestone in a relationship. No matter how long you two have been together, it is important to ask all the right questions before you both ask the big questions: Will this turn into marriage? Is marriage important? Why are you moving in together?
Communication is key in any relationship and will be vital when taking this next step. Storage of America is here to offer some advice to help you get the conversation started.
Communicate Expectations and Set Boundaries
Before deciding on the fun stuff, like where you want to move and what furniture you two want to buy, start the conversation with expectations and set your boundaries. Communicate with each other why you want to move in together and what the next steps in your relationship are. While marriage is often a factor, it doesn't have to be. As long as you know what you both want in the relationship and are on the same page, you don't have to plan out the rest of your life right now.
Next, talk about what expectations you have around living together. Here is a list of some questions you and your partner may want to discuss:
How will you split costs of living?
What chores do you like to do and not like to do?
What debts do you both have?
How do you handle conflict?
How will you both spend time together but also pencil in "me" time?
Another part of your journey will be setting boundaries. For example, many successful couples have created spaces in their homes for themselves for when they need "me time".
Discuss Finances and Determine Where You Want to Live
One notable benefit of living with a significant other is splitting the cost of rent and bills. However, you will need to factor in other finances such as student loans, insurance payments, phone bills, etc. We suggest creating a monthly budget plan that incorporates both of your expenses to get an idea on how much you can comfortably spend on rent and utilities.
Once your budget is set, then you can start looking at where you want to live. If you work from home but your partner commutes, then finding an affordable place that is close to their work might be the best option. This way they aren't having to spend hours a day in traffic and spending more money on gas than they need.
Create a Break Up Plan
Thinking of the worst case scenario can be heartbreaking, but you should have a plan if the relationship does not work out. To avoid conflict, many couples create a cohabitation agreement to not only protect their rights as a couple, but also break down their shared expenses, obligations, and assets. A cohabitation agreement is a set of legal documents that outlines emotional and financial security between a relationship. You can find more information and a sample cohabitation agreement at FindLaw.com.
Move in with Your Partner with Help from Storage of America
Moving in with a partner also means you may have to downsize, whether it be selling or donating items or putting your belongings in storage. Luckily, Storage of America has plenty of units that can fit your long- and short-term storage needs. First time storage unit renter? No worries! We have packing and storage tips for you to follow to make moving and storing your items easier. Find a Storage of America facility near you and rent your unit online today!
More From Storage of America