Best Neighborhoods in St. Louis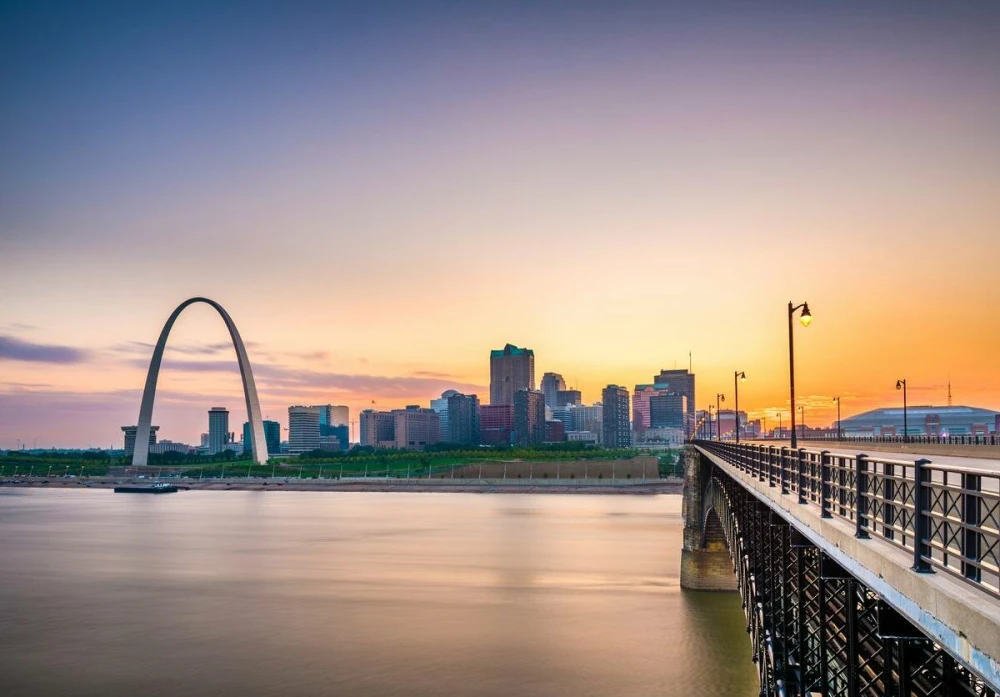 Nicknamed "Mound City" after its variety of impressive earthworks, nearly 300,000 residents call St. Louis home. One of the premier Missouri urban landscapes, St. Louis is known for the St. Louis Cardinals, the St. Louis Arch, and the St. Louis Zoo, among other icons and attractions.
Are you considering a move to St. Louis, or are you a new resident unsure of the potential the city has to offer? Storage of America has made our rounds and compiled some of the most appealing neighborhoods St. Louis has to offer, as well as several other appetizing reasons why people choose to cultivate their home in this beautiful city.
Keep reading to learn more about this incredible city as well as packing and storage tips and tricks that will make your move a breeze!
Central West End
This St. Louis neighborhood builds its reputation on history, culture, and architecture. It's home to many of the city's best restaurants, bars, and shops, so naturally it's one of the most popular and high energy areas of town. It's known for its beautiful historic homes, tree-lined streets, and vibrant nightlife. There's something for everyone in the Central West End–whether you're looking for a night out or a quiet afternoon exploring its nooks and crannies
Clayton
Clayton is central within St. Louis, providing easy access to all parts of the city. Whether you're commuting to work or exploring all that St. Louis has to offer, Clayton is a great basecamp.
Clayton has clean streets, plenty of places to explore, and a friendly community of neighbors to connect with. The residents of Clayton take pride in their homes, and work together to keep their slice of town as welcoming as possible.
In addition to being a great place to live, Clayton is also home to some of the best schools in the state of Missouri, including Glenridge Elementary School and Meramec Elementary School. If you have children, or intend to start a family, Clayton is a great place to start your home search.
Soulard
Soulard is a beautiful and historic neighborhood, and one of the best places to live in St. Louis. It is one of the oldest neighborhoods in the city, and is well known for its architecture, nightlife, and restaurants.
Soulard is a very walkable neighborhood with a tapestry of options available to inquiring residents and visitors. There are many bars and restaurants within walking distance, as well as parks and spaces for other recreational activities. It's a very safe neighborhood that boasts a low crime rate, possesses a strong sense of community and hosts many events throughout the year that bring residents together.
Shaw
There are many things that make Shaw a great St. Louis neighborhood. It is a historic place teeming with character. The homes are well-maintained and the streets are lined with trees for a natural flair. Shaw also possesses a strong sense of community, with friendly residents and an ideal location due to its short commute to downtown St. Louis and all of its attractions. Shaw benefits from being far enough away from the hustle and bustle that it feels like its own little community, without demanding too much with its commute expectations.
Downtown
Downtown St. Louis is the perfect place to live for young professionals and families. The area is filled with activities of all sorts, great restaurants, and top-notch schools. Downtown is home to a number of major employers, making it the perfect place to live if you work in or close to the city.
Downtown St. Louis is a vibrant and exciting place to live overflowing with the best things the city has to offer. Catch the St. Louis Cardinals at Busch Stadium, spend a day at the St. Louis Zoo, explore the St. Louis City Museum, or make a tourist of yourself visiting the iconic Gateway Arch.
Lafayette Square
Lafayette Square is an iconic neighborhood and one of the best places to live in St. Louis. It's full of historic homes, streets flourishing in green, and amicable neighbors.
Lafayette Square is also conveniently located near downtown St. Louis and all of the city's greatest attractions, like exploring Forest Park, or checking out the local shops and restaurants (we have a fondness for the salmon at Sugarfire Smoke House, if you get the chance).
A Premium St. Louis Storage Provider
Whether you're going for one of the quality neighborhoods or the relatively mild climate (St. Louis weather peaks in the summer with 90 degrees and is at its coldest around 20 degrees—not super temperate, but also not particularly extreme in either direction), we want to help facilitate your transition to this wonderful city.
Storage of America has made it our mission to provide others with premium self storage options. Our St. Louis location offers a variety of sizes to accommodate the different needs of our many different customers. With convenient, affordable self storage solutions, we can help make your move to a new home seamless. Store items while you stage your home, as a stop during the process, or if you're downsizing to a smaller space. No matter your need, we have you covered.
Contact our knowledgeable storage experts or rent or reserve a unit online today!
More From Storage of America