How To Host a Holiday Party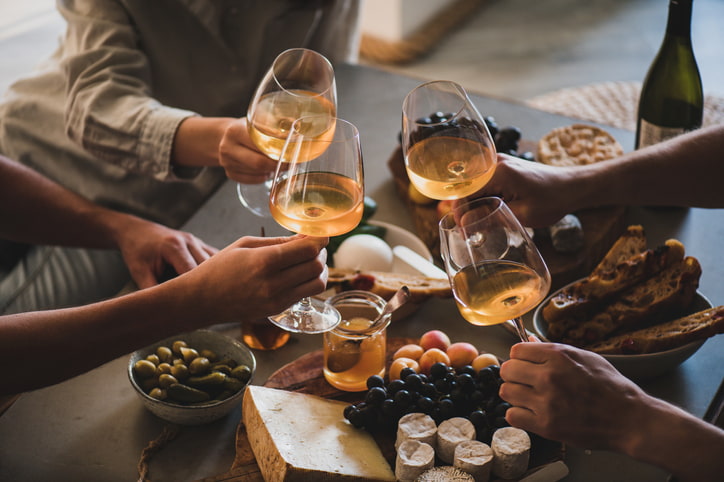 The holiday season is a time of fun and excitement. It's a time for giving and receiving gifts, making and eating delicious meals, singing delightful songs, and maybe even going on an old-fashioned sleigh ride. It's also a perfect opportunity to have friends and family over to your house for a festive holiday party.
If you're thinking about hosting one this year, but you're not sure where to start, we've got some holiday party ideas for you. Of course, your loved ones will be happy just to see you, but with some planning and a little extra effort, your holiday party could go from perfectly pleasant to an unforgettable experience—and perhaps even the start of a new family tradition.
Holiday Party Themes
OK, so any holiday party kind of already has a theme: the holidays! But that doesn't mean you can't get creative with a more unique, specific theme for your party. Here are a few ideas for themes that will get people even more excited to attend:
Ugly Sweaters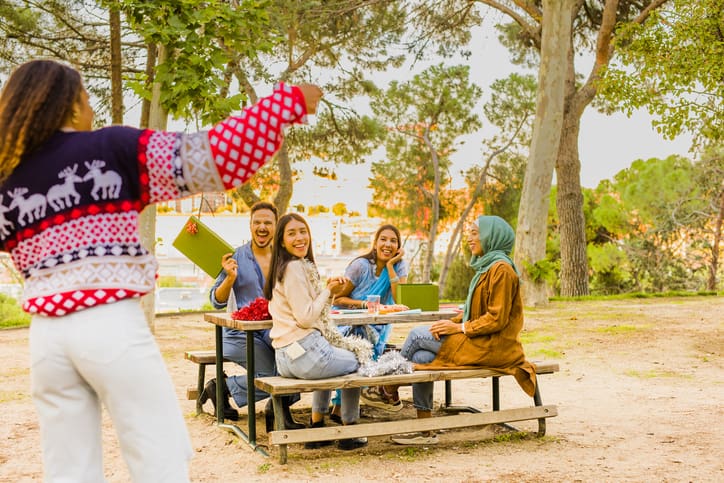 Everyone's closet has at least one festive sweater with clashing colors and complicated patterns that are only fashionable once a year. Throwing an ugly sweater party will give your invitees a chance to break theirs out, and it's also a fun way to help them feel less self-conscious about what to wear. No need to stress out over holiday party outfits when you know everyone else is going to be wearing one of the ugliest articles of clothing they own.
Pajama Party
If ugly sweaters aren't your exact style, you can still keep it casual with a cozy pajama party. Bring back class-matching PJs, brightly colored robes, and big fluffy socks. You could even incorporate a gift exchange to really make it a nostalgic experience. Of course, kids love pajamas and presents, too, making this a perfect theme for guests of all ages.
Classy Christmas
If you're planning on a more grown-up affair, you could opt for a classy, formal theme that gives folks an occasion to wear their snazziest outfits. You could offer champagne and sophisticated hors d'oeuvres, play jazzy holiday instrumentals on your speaker system, and adorn your living room with snowy white decorations for an especially urbane atmosphere.
Crafts 'n Cookies
Your theme doesn't need to involve a dress code. Instead, you could emphasize fun activities like making Christmas stockings, building gingerbread houses, and decorating cookies. Having specific things to do could help your guests skip the small talk and dive right into the warmth of the holiday spirit. This theme is great for all ages, too.
Mistletoe Mysteries
Do your friends and family have more of a competitive streak? Go the extra mile by putting together a mystery dinner or even a holiday-themed escape room. Have your guests solve the case of the missing presents or challenge them to break out of a haunted gingerbread house by solving festive puzzles. If you think outside the (gift) box, you could deliver one of the most enjoyable, brain-twisting holiday parties anyone's ever been to!
Holiday Party Invitations
Once you've settled on a theme, it's time to think about how you'll invite people to your party. Sure, a mass email or group text could get the job done, but what's the fun in that? Physical invitations may cost a bit of money, but they're so much more memorable, and they're sure to occupy prime real estate on your friends' and family's fridges. Here are some tips for designing invitations that will get folks excited for your party:
Give your party a title. It's not just a holiday party. It's a Festive Holiday Cheer-a-palooza! Or a Winter Wonderland Ho-Ho-Holiday Bash! Any fun or silly title you come up with is sure to get your invitees' imaginations going.
Emphasize the theme. Note the dress code and list any activities you're planning on including. As any kid with a long holiday wishlist will tell you, anticipation is a big part of the magic, so give your guests fun, specific things to anticipate. Another way to emphasize your theme is by incorporating patterns and designs that fit. For example, if you're throwing an ugly sweater party, go ahead and make the invite as charmingly ugly as you can!
Print your invites on high-quality paper. You don't have to make expensive, wedding-quality invites, but it's definitely worth it to upgrade over standard printer paper. It sends a message that when it comes to throwing a good holiday party, you mean business.
Hand-deliver your invites, if possible. Sending them through the mail works too, but delivering them in person will show your invitees how excited you are to host them.
Holiday Party Games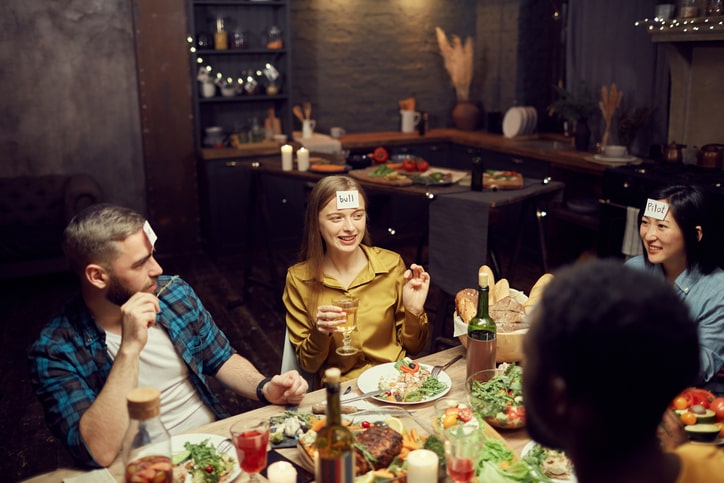 Snacks, drinks, music, and conversation can carry a party pretty far, but a preplanned game could be the secret ingredient that takes your party from fun to fantastic. If you don't have the time to go all-out with a mystery or escape room theme, simple games like holiday bingo or trivia are great, too. If you're inviting a lot of new friends and acquaintances, an icebreaker game, such as a holiday-themed "two truths and a lie," could be a holly jolly blast. And no matter which games you decide on, small prizes like chocolates or gift cards can raise the stakes without making the competition get too heated.
Utilize Self Storage To Prepare for the Holidays
Before you get too deep into planning your big holiday party, look around your home. Is there enough space for your guests to fit comfortably? Or will all the clutter get in the way of a fun, relaxing celebration? With a personal storage unit, you can store spare belongings that might take up too much space for the holidays.
Alternatively, you can use storage to store seasonal items and decorations until you're ready to put them to use. At Storage of America, we offer a wide variety of storage unit sizes and flexible month-to-month contracts. Find a location near you and reserve a unit today so you can spend more time planning your party!
More From Storage of America