Space-Saving Ideas for Indiana Apartments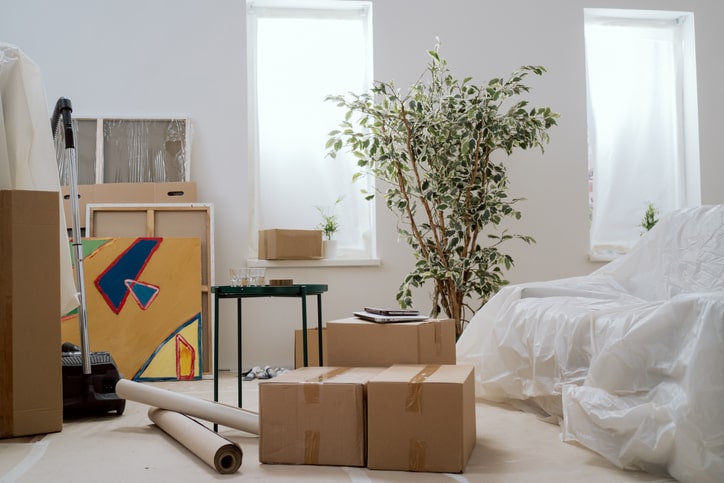 Living in a bigger city such as Indianapolis has both the ups and downs of any major metropolis. There are exciting events, professional sports, and plenty of great options for shopping and dining, but the cost of living is higher and the average house or apartment is smaller than what you can find farther away from downtown Indianapolis. If you want to reap the rewards of big city life, you may need to get creative about organizing your limited living space. Keep reading for some handy space-saving ideas for your small Indianapolis apartment or house—and learn how Storage of America can help with self storage locations near you.
Organize Your Entryway
When you get home from a long, exhausting day of work, the last thing you want to do is figure out where to put all your stuff. If you don't have specific places to put your keys, your coat, your wallet, your bag, or whatever else you carry with you, you'll probably just drop them wherever you can and start relaxing on the couch as quickly as possible. As a result, your stuff will be spread out all over the place, which will make your apartment feel that much smaller. By putting some hooks and floating shelves on your entryway wall, you'll have easy places to put your things without taking up any floor space.
Decorate With Fashionable Storage Boxes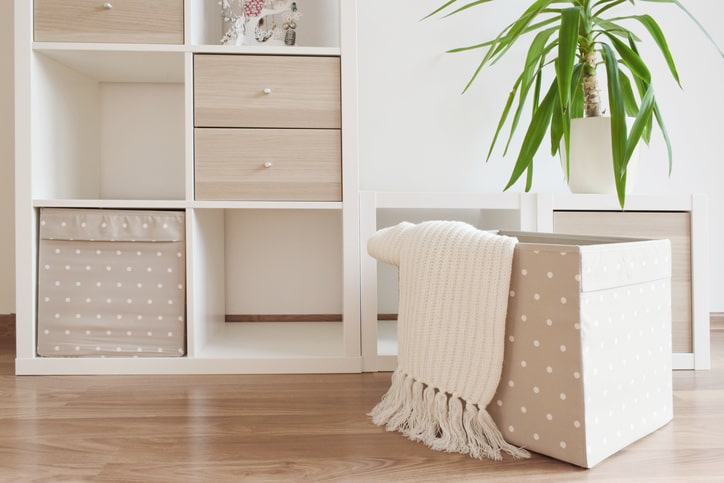 Cardboard boxes and plastic crates are functional ways to store things, but they tend to be unappealing to look at. What if you didn't have to hide your storage boxes? Check out your neighborhood antique store and look for storage options that combine practicality and nice aesthetics. Imagine using a nice wooden chest to store useful items without having to shove it into a dark corner. Depending on the piece, you could even use it as a coffee table or TV stand, adding another layer of usefulness and freeing up more floor space.
Maximize Kitchen Storage Space
The kitchen is a common room for belongings to accumulate. For example, if your trash can is taking up valuable kitchen floor space, consider putting it under the sink. You may have to take out the trash slightly more often, but the extra room will be worth it. Besides, who wants to look at a trash can, even if it's a nice one? Out of sight, out of mind—and you'll have a roomier kitchen to boot. Another idea is to get a spice rack or over-the-door organizer to free up shelf space in your pantry.
Get Creative With Your Bedroom
One way to clear up some space in your home is to move away from a traditional bed. Big mattresses and bed frames are nice, but they take up a whole lot of real estate. Bunk beds can open up floor space for bookshelves, storage bins, or even a cozy office desk area. If you're not fond of the idea of literally climbing into bed, Murphy beds are another option. If you need some extra room for a party, a club meeting, or even a casual hangout, a Murphy bed can give you some in a hurry. Even swapping out your current mattress for the next size down can help your bedroom feel a bit bigger.
Give Decluttering a Try
If you haven't given your closets a good hard look in a while, you may be surprised to see how much stuff is in there that you could do without. Old papers, broken tools, and other junk can accumulate so gradually that you don't even notice how much space it's taking up. If you can't remember the last time you used something, or if you don't get any joy out of holding it, that's a good sign that you can probably part ways with it. You may end up saving a lot of space, or you may end up just getting rid of a handful of things. But when it comes to apartments in downtown Indianapolis, any space you can save is worth the extra comfort!
Free Up Space in Your Home With Storage of America
Decluttering will reveal some things that you don't need or want, but you'll also probably find things you don't need that often but that are still worth holding onto. Self storage is a great option for saving lots of space in your apartment while still having easy access to those things when you need them. Storage of America offers storage units of varying sizes, effectively giving you an extra walk-in closet, an urban shed, or even a garage. You can use our space calculator to figure out which unit would work best for you. We also offer flexible month-to-month contracts so you won't pay for more storage than you need, should you decide to declutter some more or move into a bigger place.
If you're ready to save space in your Indianapolis apartment, check out the Storage of America location near you and rent or reserve a unit today!
More From Storage of America