What Size Storage Unit Do I Need?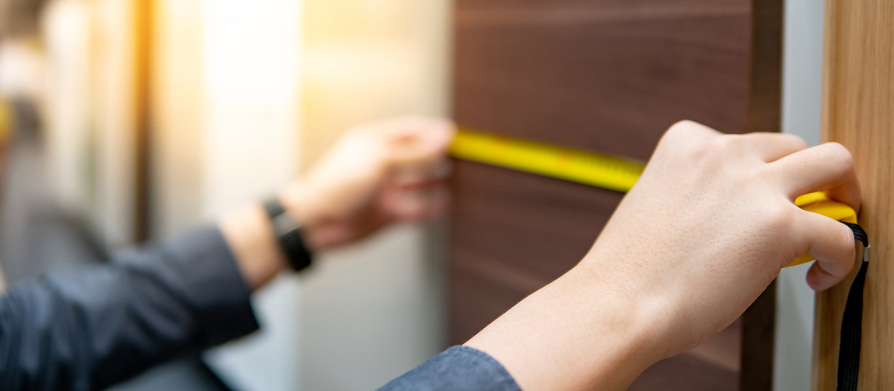 Storage units can help save time, space, and money for personal items that require temporary or long-term storage. However, it can be difficult to know what unit size would be the right fit for you. With plenty of options to choose from, the self storage process can be overwhelming at first. Luckily, we have tips to follow to be able to determine your storage needs and narrow down the storage unit size options.
Finding the Right Size for Your Storage Unit 
Many storage facilities offer different unit types in addition to size. For example, you'll find options for commercial, personal, vehicle, and student storage. Plus, many storage facilities offer unique storage features such as climate-controlled storage and drive-up units.
Whether you're storing items that may be sensitive to extreme temperature or you'd like the convenience of pulling directly up to your storage unit, these are factors to consider. Determining what your storage needs are beforehand can then help narrow down your options to make a final decision. Below are a few questions to ask yourself when choosing a storage unit. 
What's going into storage?
When packing up items for storage, you may have more than you expected—or the other way around. Taking inventory of items you plan to store before packing them up can create a smoother, more effective storage experience. Having an accurate sense of your belongings then allows you to purchase the right size boxes to maximize space inside your storage unit.
Pack up your storage items by category, grouping together similar items. Keeping your storage unit organized can provide a wide variety of benefits, including being able to easily find items when you need to. Plus, keeping your storage unit neat will prevent clutter. Build stacks from the bottom up with heavier, uniform boxes on the bottom, and lighter or miscellaneous items at the top. Be sure everything is snugly placed and boxes are labeled. 
How much space do I need?
Once you have sorted out your storage items and started packing them up, it can help to measure how much space your boxes will take up. For example, if your pile measures 6 feet by 3 feet, you'll need a total of 18 square feet, which would fit into a 5×5 unit. However, if you're unable to adjust the length, possibly because of a furniture or appliance item, you would need a 5×10 unit.
When you rent with Storage of America, you have access to storage resources including our unit size guide, which lays out common items typically stored in each unit. Our space estimator can help estimate an ideal unit size as well. Simply enter the types of items you plan to store and it'll provide a recommendation.
Additionally, you may want to consider how often you plan to access the items in your storage unit. Though you may be able to fit everything snugly in one size, you'll need room to walk through the unit and move items as needed.
Will my storage needs change?  
Consider whether or not you anticipate your storage needs to either increase, decrease, or stay the same throughout the lease. If you solely rented storage for a certain time period to make ends meet in between moves or to store specific seasonal items, you won't have to worry. However, if you are utilizing self storage for a longer time frame for spare furniture or household items, you may want to take into consideration future needs in addition to present.
For example, if you accumulate more store items, but got the smallest storage unit, you'd have to move up a size. Instead of having to move all of your storage items, you can get a medium-sized storage unit to account for a few additional items.
Free Up Space in Your Home or Business With Storage of America
Whether this is your first time renting or you are looking to make a change in your storage experience, Storage of America is here to lend a hand. Our team of storage experts is here to help at each point in the storage process. For additional information on our storage services, our FAQ page can provide insight.
Many of our storage facilities offer month-to-month leasing options, allowing you to only pay for storage when you need it. Plus, if you decide you need a different type or size of storage unit, our team is happy to help. From packing and storage tips to safety features, you can be sure you'll have a seamless storage experience at Storage of America. Reserve your storage unit today to get started.
More From Storage of America