Self Storage for Gardening: Why You Need it this Spring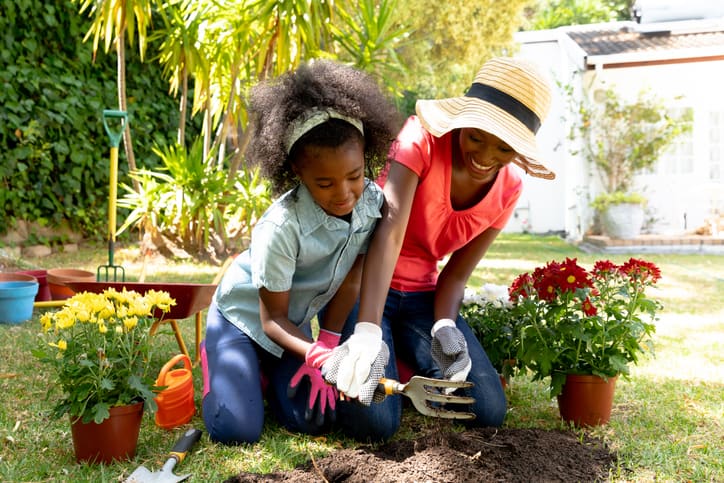 For some of us, the first question on our minds as warm weather approaches is, "When can I start gardening in the spring?." While the answer to that question depends on current weather conditions and the zone you live in, Storage of America has a few pieces of advice on how to make the most of your storage unit now that your spring gardening supplies are coming out of hiding. Whether you need a makeshift shed for your apartment or need to swap out your landscaping supplies, Storage of America can help you get ready for spring.
Why Off-Site Garden Tool Storage?
Space is at a premium in many households. Whether you live in a house, condo, or apartment, your spring storage needs may extend to outdoor spaces. Here are some situations that call for garden tool storage units:
lack of shed
overstuffed garage
small or no backyard
From container gardening on the patio or balcony to a full-fledged backyard garden, you need a space dedicated to your tools of the trade.
Make the Most of Spring Storage
If you fall into the category of those who have a shed, but don't want it cluttered with items you don't use, a storage unit can act as a small space to store seasonal supplies you won't be using. Swap out your snow shovels for spades, trowels, water hoses, and more! Bring out your gardening supplies and lawn ornaments and store winter landscaping items like:
Snow blowers – when storing snowblowers for winter be sure to empty any gasoline if yours is gas powered
Snow shovels – store shovels in a plastic or metal trash bin in your storage unit to keep it off the floor
Rakes: Provided that you were diligent with your leaf clean up in the fall, you should be in the clear to out your rake in storage with the rest of your winder lawn equipment. Create a nook for your potting bench
In addition to your winter supplies, your storage unit can also be used as a place to store any old planter pots that you don't want cluttering your shed over spring. If you deecide you need a few for some new plant additions, you can always swing by and pick them up!
Organize Your Garden Storage Like a Shed
When it comes to organizing your storage unit-turned garden shed, you'll likely need a few organizational supplies to ensure that your unit is suitably divided based on season. Supplies needed can include:
Plastic bins
Garden tool caddy
Yard waste buckets or storage containers
Racks or shelving that don't require mounting
Store Your Landscaping Tools at Storage of America
When you need an off-site location for your gardening tools in the winter and winter tools in spring, look no further than a self storage unit at Storage of America! With a variety of units available across the Midwest, we make it easy to rent flexible month-to-month storage whether you want to create an off-site gardening shed or want additional room for gardening tools and other household items that are cluttering your home. Don't let clutter keep you from getting down in the dirt. Rent a storage unit at a Storage of America location near you today!
More From Storage of America